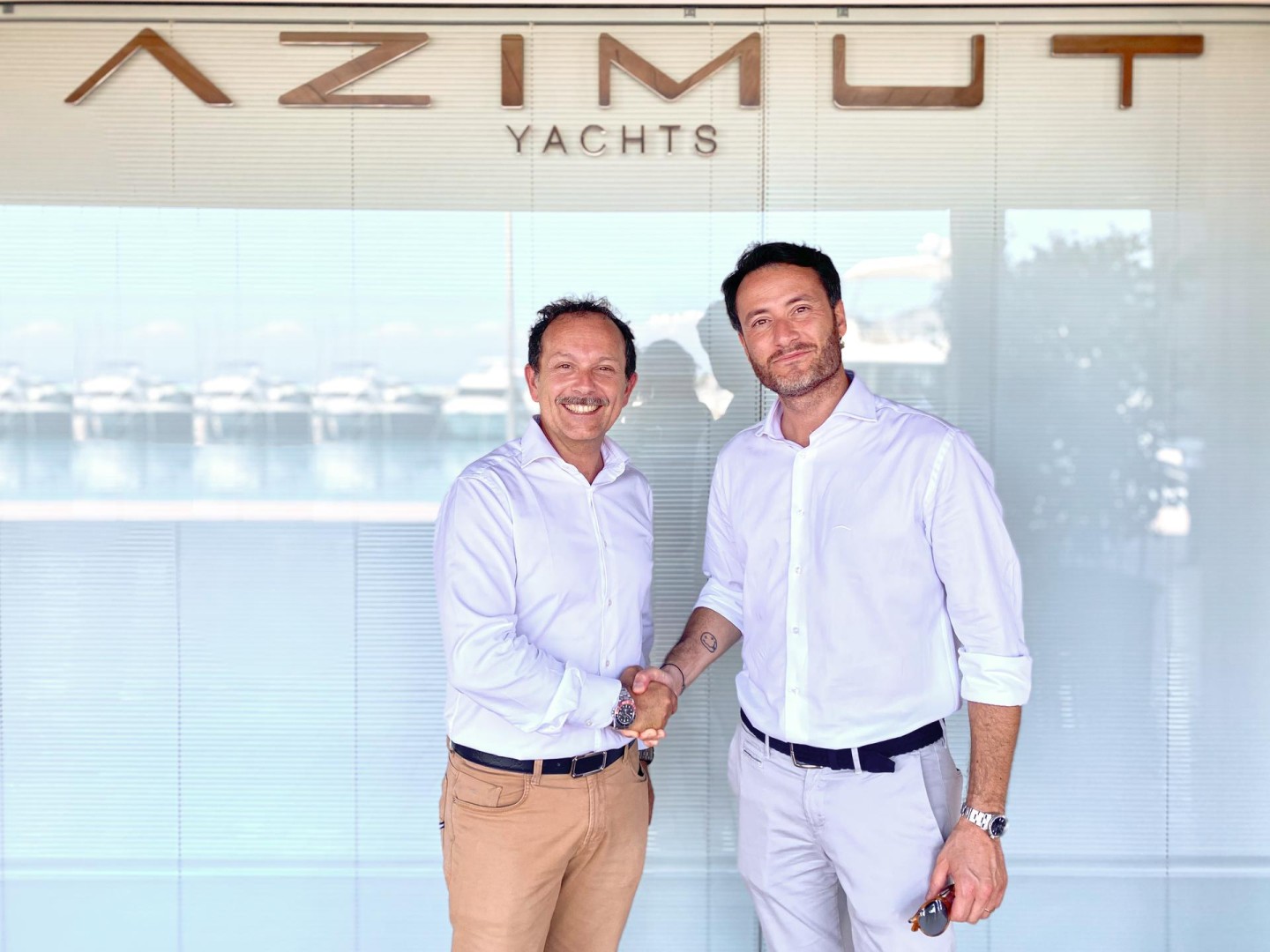 Azimut is proud to announce its new partnership with RCMarine, now the brand's Official Dealer for France.
On September 2022, to the full satisfaction of the parties involved, RCMarine completed its acquisition of V Marine France, a V Marine Group company and the Azimut representative in French territory. The handover of the brand's dealership forms part of an agreement between the companies, which are all convinced of the full success of this operation and their future collaboration. Azimut's relationship with V Marine Group continues in Italy (Piedmont, Valle d'Aosta, Lombardy, Liguria, Tuscany and Lazio).
France is one of the most strategic European countries for Azimut and the partnership with RCMarine aims to continue the success achieved, further strengthening the brand's presence in one of the yachting industry's most important markets. Since the company's foundation, Azimut has regarded its sales and service organization as a key asset and today the network in 80 countries contributes to the company's industry leadership.
RCMarine is a natural fit for this structure because it shares the same values with the brand: a focus on the owner, support across all stages of the purchase and after sales processes, and unrivalled experience.
RCM was established in 1998 and since 2019 has been operating in the yachting sector as RCMarine, an experience that builds on the excellence achieved as dealer for premium automotive brands in France and other relevant European countries.
Jad Zakkak Migliorini, Head of Sales and Delivery Operations at Azimut, said about the announcement: «I'd like to thank V Marine France for the results achieved in a strategic territory like France. This handover confirms the quality of our work together and recognizes the solidity and value of V Marine Group, with which I'm proud to continue our partnership in Italy. From the very outset, RCMarine has operated in a serious, professional way and, most importantly, demonstrated to us that it shares Azimut's approach to owners, which they sum up with three key words: "Respect, Performance and Passion". Solid foundations that are guarantees of a brilliant future».
Ronan Chabot, CEO of RCMarine, added: «We are very excited to give our contribution to the performance of this great brand, and to carry on its development in France».
V Marine Group Managing Director Vincenzo Soria also expressed his satisfaction and confidence in the future: «I am proud of the results achieved in France in the recent years and I am satisfied with the agreement concluded with Mr Chabot, who I am sure will be able to better interpret our work and give further prestige to the great Azimut Yachts brand we represent».