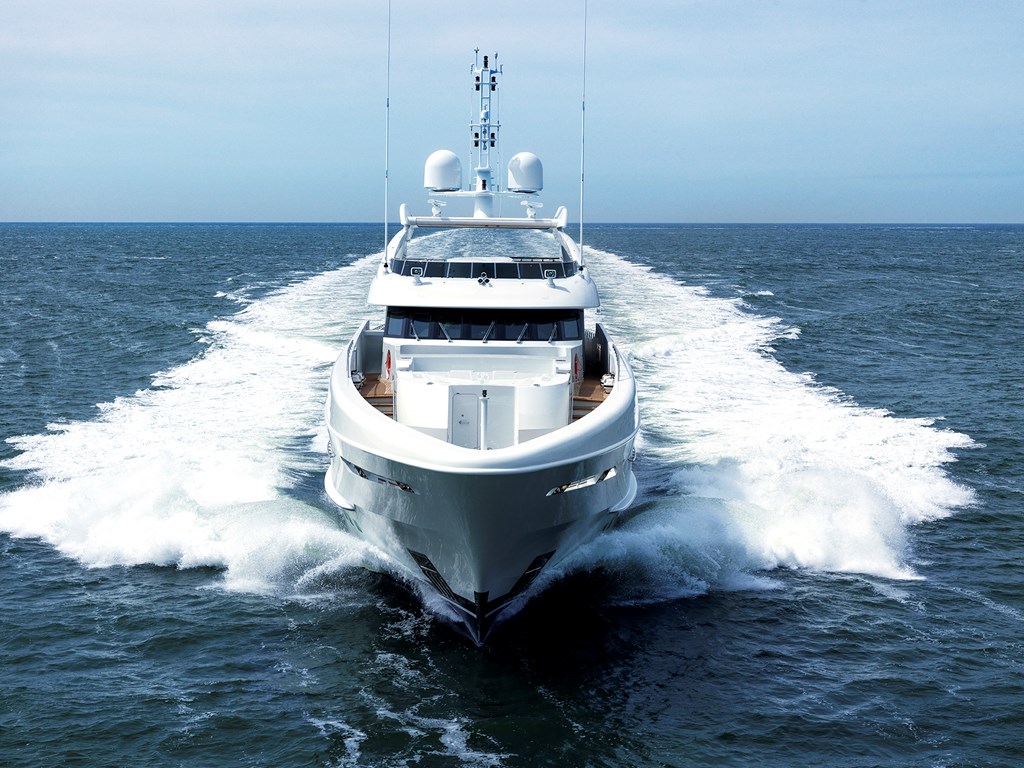 Heesen is delighted to announce the delivery of YN 18750 Masa, the latest in the 5000 Aluminium Class, 50m semi-displacement motor yacht.
During the two days of tests in moderate sea conditionsin the North Sea, Masa largely exceeded the contractual speed of 23 knots.

[[30]]

Cristiano Gatto created a light and airy interior design, which pays tribute to the fore sisters in the 5000 Aluminium Class, reinterpreting some of their most striking design elements, such as the silver leaf ceilings, the curved pieces of furniture and the use of brushed spruce. Masa accommodates twelve guests in six cabins. The Owner's stateroom is located on the main deck forward, while the remaining guests are accommodated on the lower deck in a full beam VIP, two doubles and two twins, all with en suite bathrooms. 
Frank Laupman of Omega Architects designed the exterior lines of the 5000 Aluminium Class. 

[[50|left]]

Classic, timeless and streamlined lines that evoke speed, give the yachts in this class a distinguishing aesthetic and make them recognizable from afar thanks to characterising design elements. The mast is one such design element, as well as the pelican beak bow with negative sheer. With a classic Awlgrip white colour scheme, Masa is a superb addition to the Heesen jewel fleet – a rare and precious diamond, as her name suggests!