Sustainability entrepreneur and Formula 1 World Champion Nico Rosberg becomes a Sunreef Yachts Brand Ambassador on World Oceans Day June 8th 2020. The agreement was signed by both parties, with Sunreef Yachts represented by company Founder and President Francis Lapp. The ambassadorship follows Nico Rosberg's participation in the Sunreef Yachts Eco Virtual Press Conference on Earth Day 2020.

Following a long and successful career in racing, crowned with the Formula 1 World Championship title in 2016, Nico Rosberg has been actively involved in various inspiring initiatives in the field of sustainability and e-mobility. An investor and shareholder of the all-electric racing series Formula E, he supports innovative green startups and is the founder of the GREENTECH FESTIVAL, showcasing forward-thinking technologies and sustainable lifestyle. In his recent appearance in Sunreef Yachts' virtual press conference the motorsport superstar expressed interest in the latest technical developments of the shipyard.




It is great to see that the world's most outstanding manufacturer of luxury catamarans shares my commitment to sustainable technological innovation and I am immensely proud to drive this development forward with Sunreef Yachts. Luxury and sustainability don't exclude each other. Quite on the contrary. It is through the introduction of green technology and sustainable materials in the luxury sector that we create a halo effect on the entire industry and manage to meet the future demands of even the most sophisticated customers.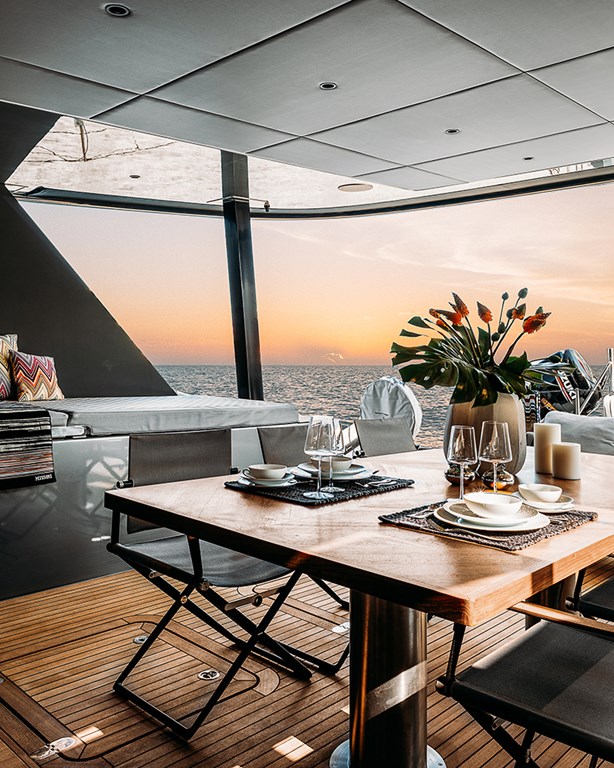 Nico Rosberg

Sunreef Yachts and the shipyard's new brand ambassador Nico Rosberg will have some more exciting news to share shortly.