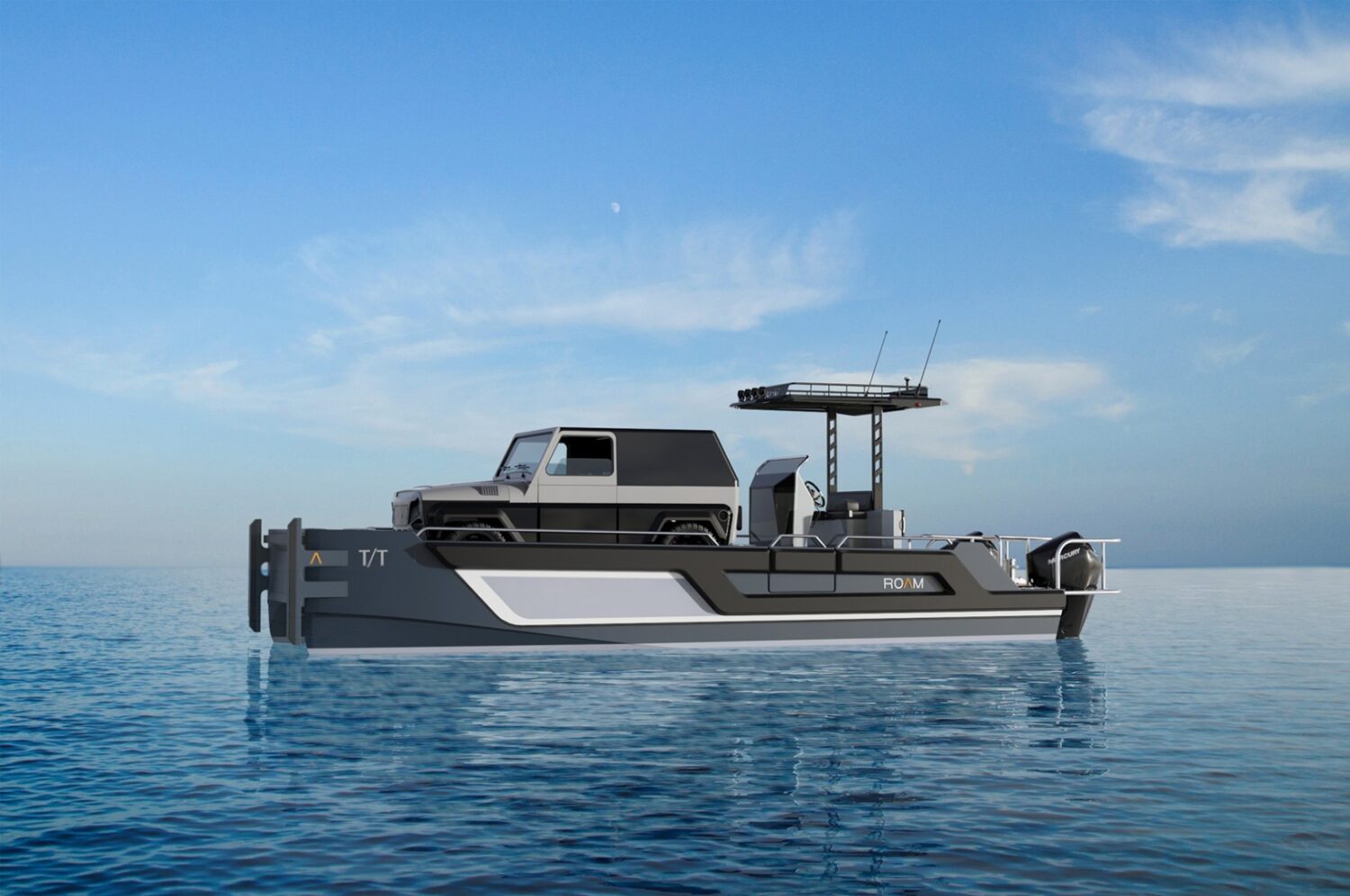 The impressive new range of Roam Landing Craft is the brainchild of Superyacht Tenders and Toys, working in partnership with Naval Architects Argo Navis. Born from clients increasing appetite for adventure and the desire to access remote areas in safety, comfort and in the company of their toys, be it paddleboards or a car!
Despite being a rugged out-and-out utility vessel, Roam Landing Craft presents owners and crew with an array of benefits not afforded to traditional yacht tenders. Although primarily designed to accommodate an automobile, the large open deck also acts as a refuse and equipment area, people carrier, dive platform or even an alfresco dining space.
These hardy workboats can land almost anywhere thanks to a draft of only 0.6m and a catamaran hull with drop-down door, making transporting gear and passengers a breeze. Richard Booth, Project Manager at Superyacht Tenders & Toys says, "Roam Landing Craft provide solutions for clients and crew alike. Equipped for the adventurous owner who wishes to go off the beaten track and explore ashore, the vessel is also perfectly appointed for assisting with crew duties such as beach set-up, crew transfer or refuse removal."
Custom built to order from aluminium, Roam Landing Craft are as versatile in design and production as the end product is in purpose and performance range. Available from 7.5m – 11m, they can be produced in as little as six months, so you won't have to wait long to explore the unchartered!