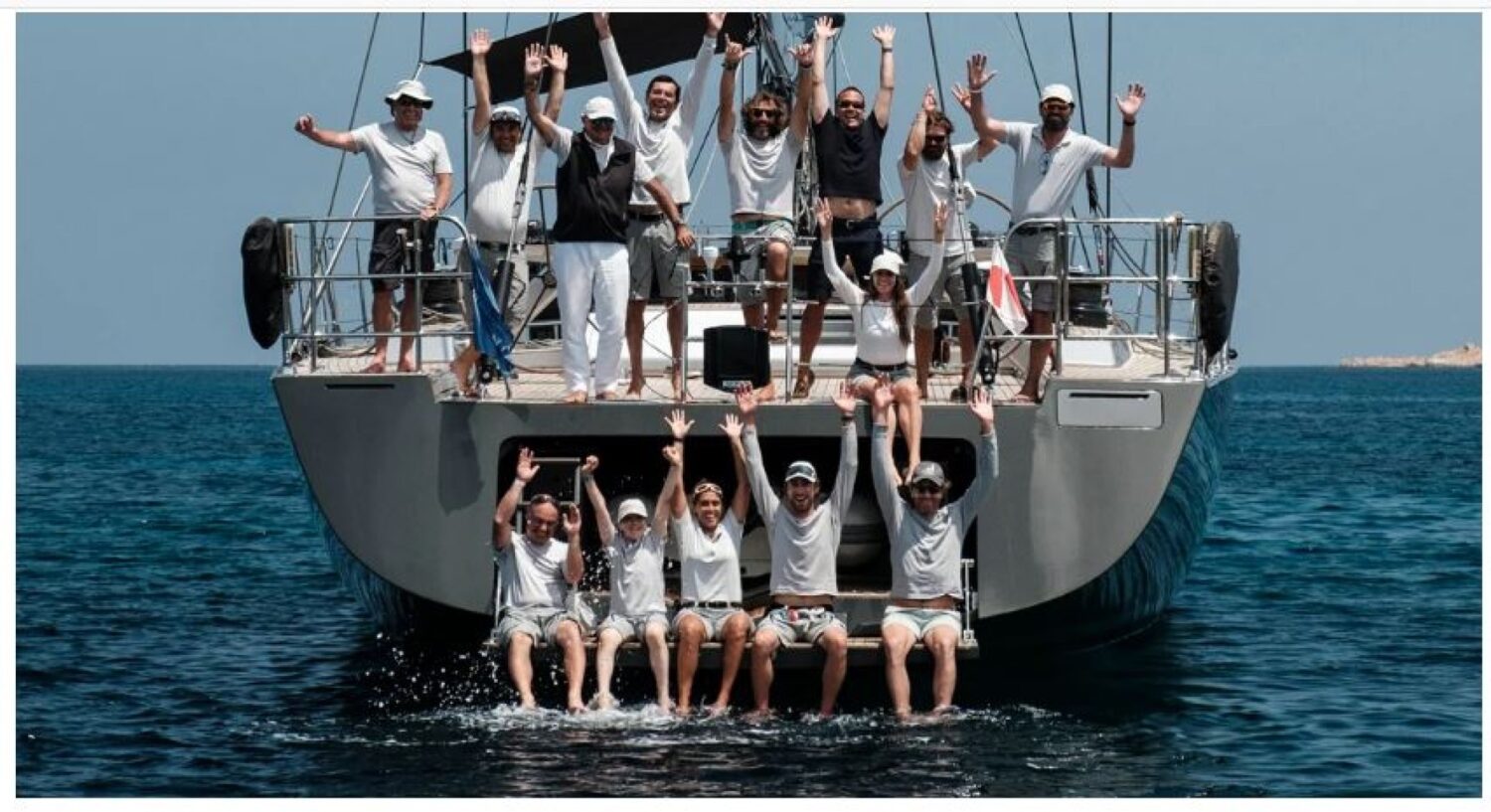 The final day of the 2023 Southern Wind Rendezvous started in light breeze that only got lighter as the day went on. Much as the fleet would have liked to get a final group sail in, the weather conditions were nevertheless perfect for some fun in the sun.
The Southern Wind fleet headed off to the Pevero bay to show what aft opening beach platforms are all about. As the transoms folded down, the water toys started coming out: everything from hydrofoil boards to seabobs. The weather couldn't have been better for a swim and a final picnic together.
Later in the afternoon in the YCCS's Piazza Azzurra the Southern Wind family came together again for the prize giving ceremony that wraps up both the Giorgio Armani Superyacht Regatta and the Southern Wind Rendezvous.
The award for Best Interpretation of the Rendezvous Spirit went to SW102 Egiwave, the award for the Best Starter went to SW105 Sørvind and the award for Best Handling went to Aragon. The Willy Persico Special Award, created in memory of Southern Wind's founder, went to SW100 Starfall and her new owners and was met with a long and heartfelt round of applause.
Aragon's owners have seen both sides of Southern Wind events: "It's the first time we have done the event as a Rendezvous since previously we raced in the Trophy and there are definitely some advantages," one of the SW94's owners said. "We had a limited amount of time to get the boat set up and it didn't take a lot of time to prep," Aragon's Captain said. "We also didn't hire extra crew so the owners were really hands, on which they enjoy."
SW105 Sørvind had brought in a couple of pros to round off their crew including South African Michael Giles who has previously participated in the America's Cup with Team Shosholoza. "We have been showing the owner how to push his yacht a little bit harder in safety and he has been amazed at the performance. You can still get a lot out of these yachts without going into full regatta mode and it's always an amazing experience to sail in Sardinia," Giles said.
An amazing experience it has been but now it's time for a fond farewell to friends old and new. Fair winds this summer and we hope to see you at our upcoming Rendezvous in September. More detail to come, stay tuned!