There is much enthusiasm, despite the hesitations of the early days following the post-Covid-19 reopening. If you are looking to fight the cave effect, Floating Life offers the opportunity to go out and enjoy the sun and the sea while maintaining high security, albeit allowing yourself exclusive holidays. Sought-after destinations are the high Mediterranean, Liguria, the Côte d'Azur, Corsica, Sardinia, and central and southern Italy, especially the Amalfi Coast, the islands of the Tuscan archipelago and the Aeolian Islands, in Sicily.

"We are satisfied with the picture that is emerging these days," says Andrea Pezzini, CEO of Floating Life, a charter and brokerage company based in Switzerland. "One of our units in the fleet of luxury charter boats (from 30 meters upwards) is already fully booked. It must be taken into account that it is a short season with July and August almost totally booked. September is still an uncertain month, because the school calendar is not yet clear, but our forecasts are positive ".
The boat is therefore perceived as an exclusive island, a comfort zone, where you can enjoy your well-deserved holidays, after the long lockdown period and recover your freedom.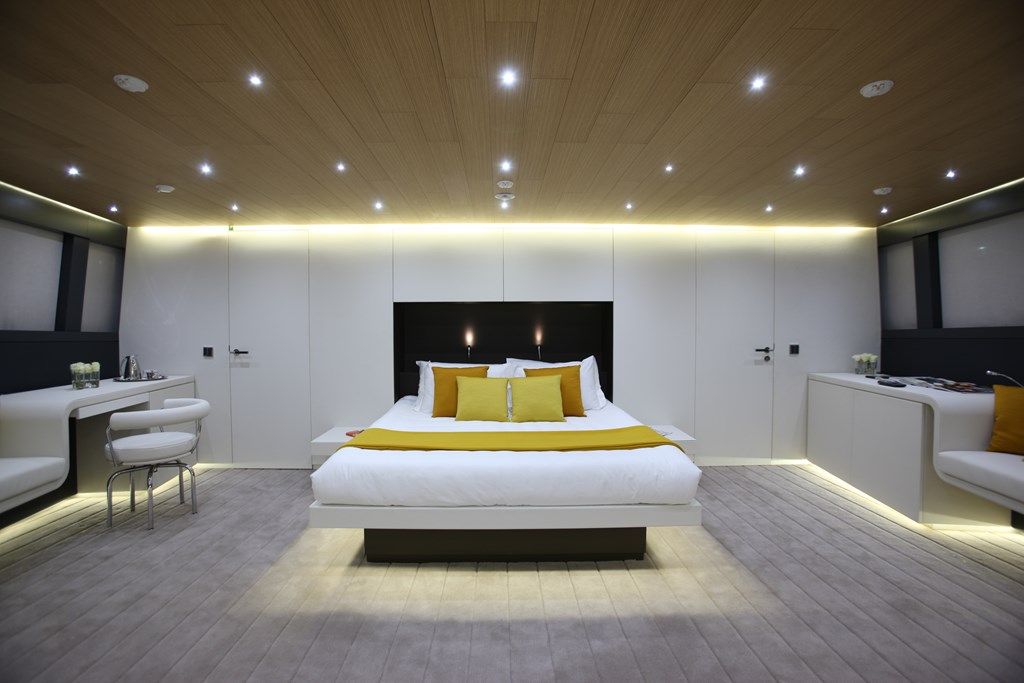 Not only chartered boats are offered however. 

"The market is also moving towards a great demand for used boats. People want to enjoy the summer safely, yet beaches and resorts are still a high-risk place for many. What could be better than a boat that combines the idea of being on a private island and being able to travel? In the worst-case scenario, you will spend minimal time onshore, with all the necessary precautions, everything remains controlled", explains Pezzini.

"Floating Life has four boats exclusively for charter, but depending on where the customer wants to go, we can refine the search and satisfy every need", says Manuel Majano, Yacht Broker Manager of Floating Life. "The Wally we have in fleet, a 30-meter sailboat, is completely and constantly booked from 11th July until 1st September by European families (many Germans); the owner is even wondering when he can use it. We also have a 22-meter catamaran booked from 11 July until 20 October, apart from a few days in September."

The third unit – Sanlorenzo SL108 of 2009 – is currently still in the annual winter storage unit but will soon return to the water. "The Coronavirus has slowed down the restoration work a lot, and when the shipyard gives the green light, we will immediately start promoting it," Majano specifies. "Among our prestige boats, we also have Ocean Pearl, designed by Norman Foster; it is currently in Turkey, and as soon as the Turkish government opens its doors to tourism, maybe from 15 July, we will also put this boat on the water: we will move it to southern Italy to make cruises to Malta, the Gulf of Naples and Corsica and Sardinia".

But who are the typical customers of Floating Life? "Smaller families, couples or groups of four are booked on the 30-meter Wally so far," says Manuel Majano. "An Italian customer had rented it last year and confirmed it. Then a fan of sailing boats, who often rented the sister boat of our Wally, this year preferred our model, more modern and better performing, despite the higher cost. We have many foreign customers, Germans and Austrians, and also customers from Abu Dhabi who love Italy. English people may be ready to leave (but currently these plans are on stand-by because of the mandatory 15-day quarantine upon return from any travel outside the UK). Our foreign customers are positive, they are not afraid to spend their holidays in the Mediterranean. We also have an Asian customer residing in England with whom we are organizing an itinerary in Greece (on Ocean Pearl) between Santorini and Mykonos. The price for a week on board the 41-meter Ocean Pearl varies according to the period and starts from 110 thousands euro to 140 thousand euros + VAT and MBA (i.e. the living expenses on board). The 30 meters Wally costs 52 thousand euros per week (plus VAT and expenses), the 22-meter catamaran from 35 thousand euros per week (in low season) to 39 thousand euros (June and September) and 62,500 euros for 10 days in high season (now complete)" continues Majano.

How will clients move from home to the boat and vice versa? Generally, the Floating Life customer reaches the port of embarkment agreed with the agency by his own means, often by plane; Floating Life in its infinite possibilities of creating tailor-made packages can satisfy any need. "We have a German client who this year is taking a cruise from Porto Ercole, in Tuscany, to Naples; he will reach the port of embarkment with his car and after the cruise he will be recovered in the Neapolitan capital by one of our cars with a driver ", explains Manuel Majano.

However, that is not all. Among the many personalized services made available by Floating Life, there is also the possibility of organizing trips on land also with tourist guides, reserving dinners for particular places and excursions, visits to areas of cultural interest and pleasure. "Last year in Sardinia we suggested a customer to visit a famous and historic market in San Pantaleo and we took care of everything, including organizing the car with driver who went to pick him up from the boat."

In short, you can really build a complete luxury vacation package, between satisfying your adventurous spirit and health and security, planning all the details before departure and boarding.




The procedure established by Floating Life to leave the virus onshore ->
• The customer is not asked for any particular certification. However, upon embarkment, a self-certification is completed where the state of health of the guests and the journeys made in the previous 15 days must be declared.
• Individual temperatures are monitored before boarding.
• A document defines the behavioral rules on board with the request to comply with the social distance of at least one meter if the individual is not a family member.
• The distance between the guests and crew is absolutely guaranteed. The crew is constantly monitored.
• A series of recommendations are also established for boarding and disembarking, for using the onboard facilities and the use of common dining areas.
• The guidelines are sent in advance to the owners (who make the boat available to the charter) and to the customers.
• Signs are posted in each cabin with behavioral lines to follow both on board and on the onshore