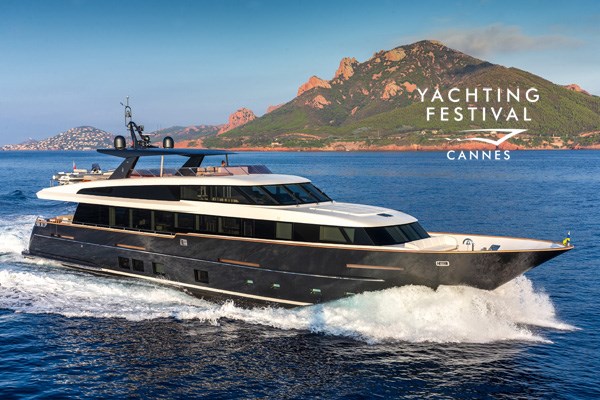 We are delighted to announce that we will display both of our two latest launches – the first BeachClub 660 Flybridge and a custom 32-metre Raised Pilothouse – at the upcoming Cannes Yachting Festival. Van der Valk will be joining the other big names in leisure sailing to launch the show season at Cannes on 10 to 15 September 2019. Come visit us at Booth SYE 224 and/or Yachts SYE 039

There is always a red-carpet atmosphere at the Cannes boat show as hundreds of the best yachts in the small to medium-sized range are presented to the expectant crowds in this iconic location. The in-water spaces are occupied by the jewels of the seas, and we expect our glittering two new motoryachts to cause quite a stir.

Come see the revolutionary BeachClub concept.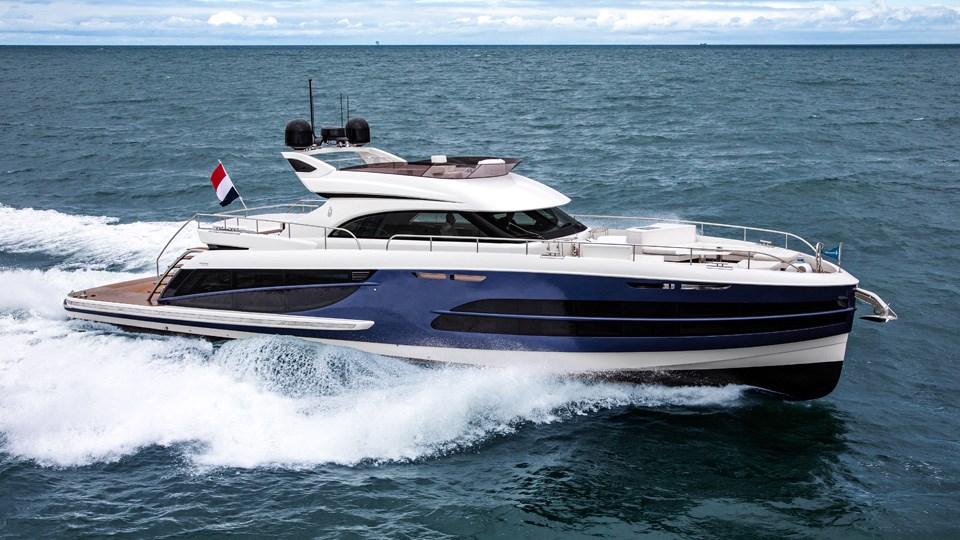 For example, these six September days will be the first chance for the boat-buying public to see the revolutionary BeachClub concept 'in the flesh'. The BeachClub 660 Flybridge will showcase our unique patented solution for placing the engine room under the swim platform, offering indoor and outdoor space of a kind normally only seen on larger boats. Show visitors will also be able to see the eye-catching interior and exterior design by Cor D. Rover and first-class naval architecture by Ginton Naval Architects. Read more about this exceptional boat here.

angada 2 is set to be a star of the show..

The innovative Jangada 2 is also set to be a star of the Cannes show. Built for a repeat client, she is the fifth and largest yacht to date in our Raised Pilothouse custom-series. The close cooperation between the Van der Valk team and designers Nick Top and Guido de Groot has resulted in various ingenious layout features requested by the owners. And the Cannes crowds are also likely to be impressed by Jangada 2's minimalistic whitewashed European oak interior.

If you would already like to arrange your private viewing of one or both of these yachts, contact us here. We are looking forward to meet you in Cannes!