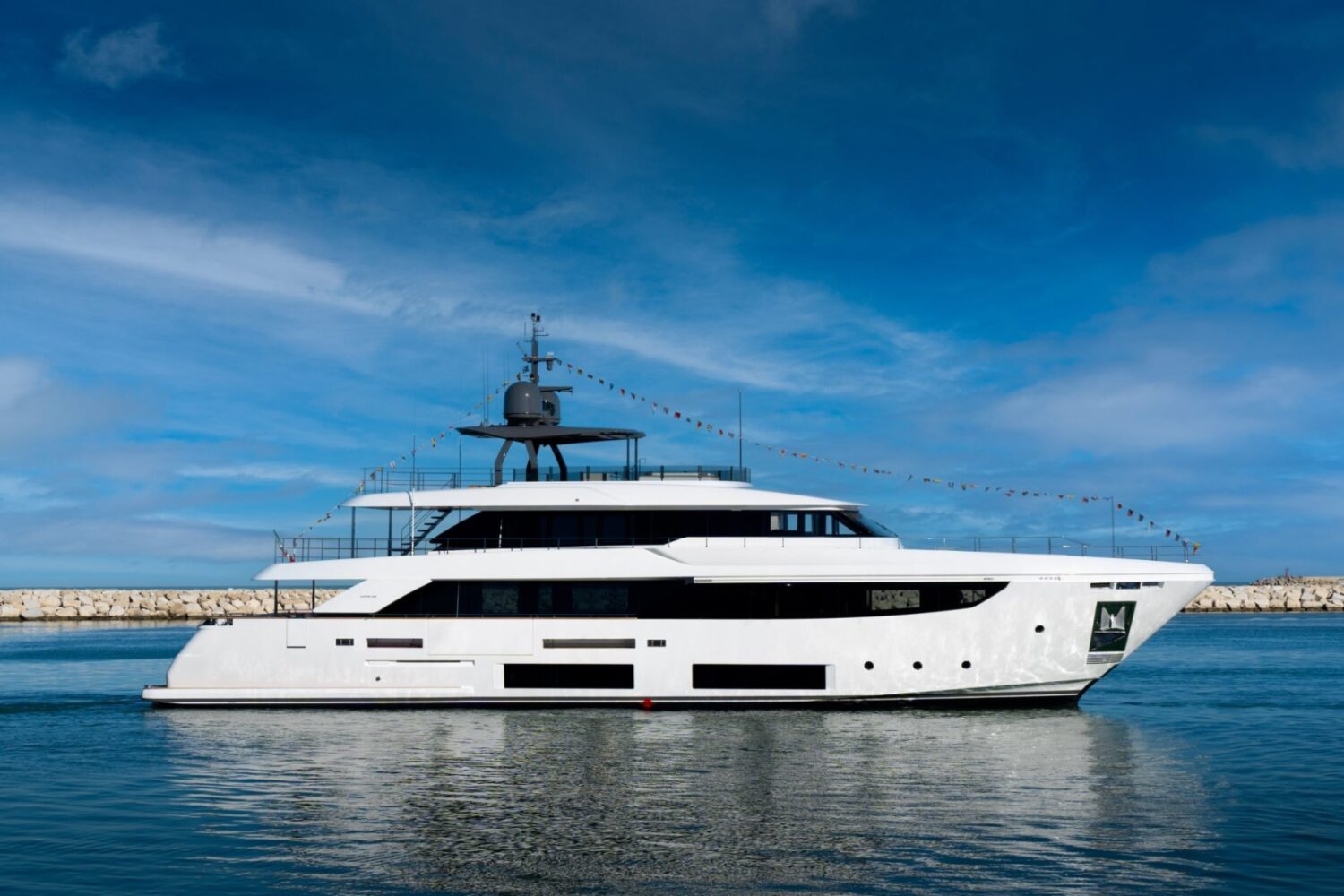 The Custom Line Shipyard celebrates the launch of the twenty-sixth Custom Line Navetta 33, a masterpiece of made-to measure design and elegance. This displacement superyacht with an overall length of 33 meters and a beam of 7.52 meters entered the water on March 15th at the Ferretti Group Superyacht Yard in Ancona, in the presence of the owner family from the Americas and all Custom Line's employees.
Custom Line Navetta 33 is the result of collaboration between the Strategic Product Committee – which handled the exterior styling – and the Ferretti Group Engineering Department, whose architects and designers created the interiors, with strategic interior design consulting provided by the Custom Line Atelier.
The interior and exterior design of this new superyacht features pale colour tones ranging from beige to various shades of green. Custom Line Atelier's architects and the rest of the shipyard's project group worked closely with the owner to fully customize the spaces, creating a sense of perfect harmony between the interiors and exteriors. Characteristics of this superyacht are the furnishings chosen according to the owner's wishes, in collaboration with top design brands and the use of refined materials, including Taj Mahal marble in shades of beige and lacquered wood.
Attention to every detail translates into a cruising experience that is unforgettable, genuine and unique for the guests. This new launch continues a wonderful year for Custom Line, looking ahead to more masterpieces entering the water.