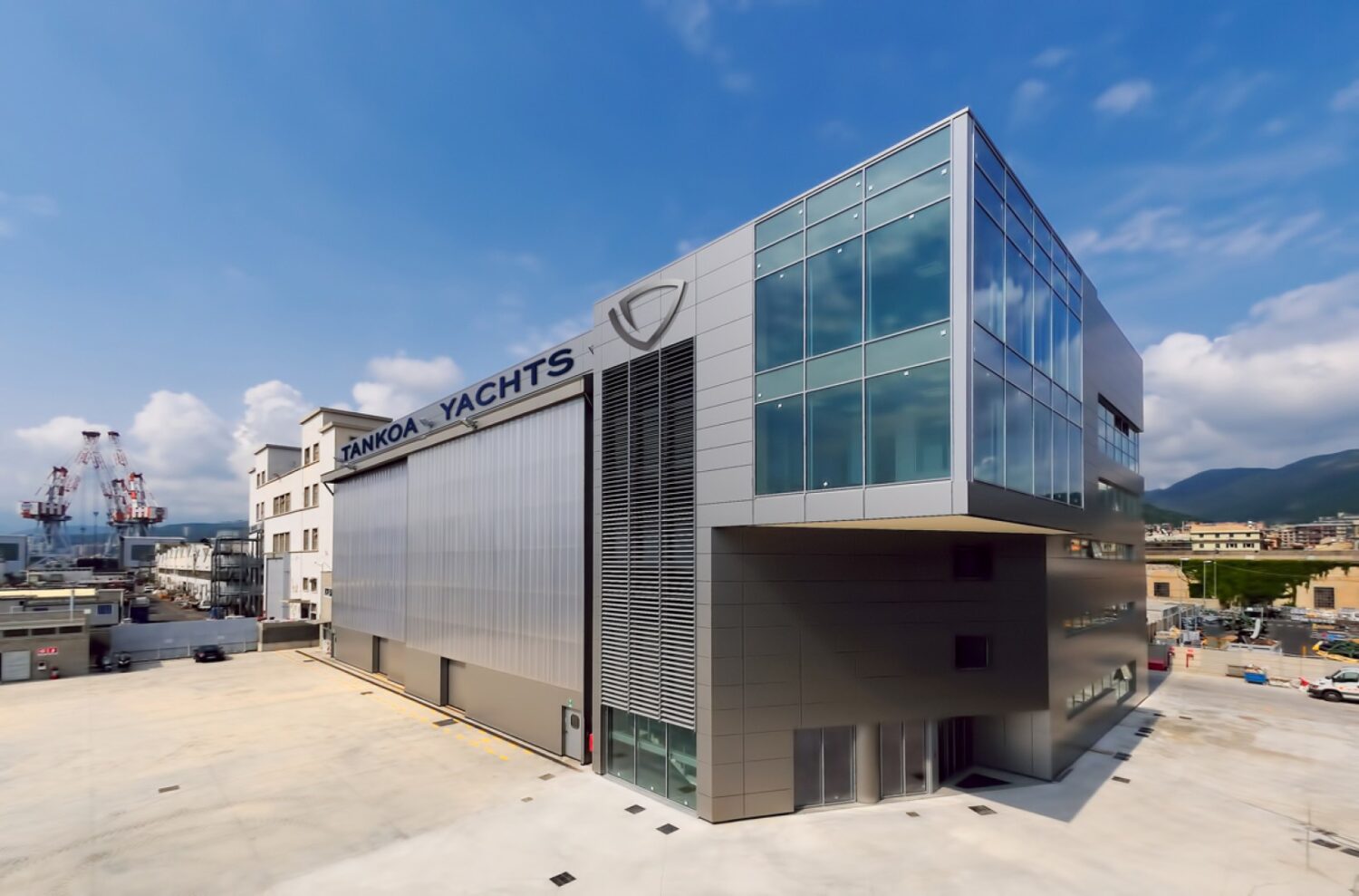 Important months for Tankoa Yachts, the boutique shipyard based in Genoa, while waiting to shine again on the docks of the Monaco Yacht Show 2023, announces significant news in terms of sales, investments and new upcoming projects.
New sales and next delivery slots from 2026
Tankoa Yachts is proud to announce that three new-build projects have been sold in recent weeks.
Two hulls were already under construction on spec – an S501 now sold to a European owner and a T450 for a South American owner, due for delivery in 2024 and 2025 respectively.
In addition, the first unit of a full-custom project has been sold and will be unveiled during the 2023 Monaco Yacht Show in September.
The latest sales represent an important achieve for Tankoa Yachts, but mean also no delivery slots available until 2026.
More production space
With ongoing commercial success, Tankoa continues to invest in and expand its construction facilities. To this end, it has acquired a plot of land in Genoa adjacent to the existing infrastructure. The area includes around 3,000m2 of covered space that will be dedicated to specialist carpentry, painting, joinery and the production of custom pools branded Tankoa.
In addition, the shipyard is working on the construction of new administrative, technical and production offices. Last but not least, there is a plan for more production space by reorganising two existing sheds to have three yachts under construction simultaneously together with adjacent production offices.
Tankoa is doing everything possible to build around four/five units a year – and maintain high quality standards – while the search continues for an additional production site.
"It has been a very busy but rewarding few months for Tankoa with these new sales," says Vincenzo Poerio, CEO at Tankoa Yachts. "That has created more pressure to expand our production capacity and we are making good progress in that direction with the latest acquisition in Genoa and other opportunities in the pipeline."
MYS debut
M/Y Grey, the latest yacht in the 50-metre mini series designed by Francesco Paszkowski with interior design by Giorgio Maria Cassetta, will make her official debut at the 2023 Monaco Yacht Show.
Tankoa Yachts is thrilled to show this wonderful unit that despite being part of the well known Tankoa S501 series, it's substantially different from her sister ships and was heavily customised to meet her owners' needs.