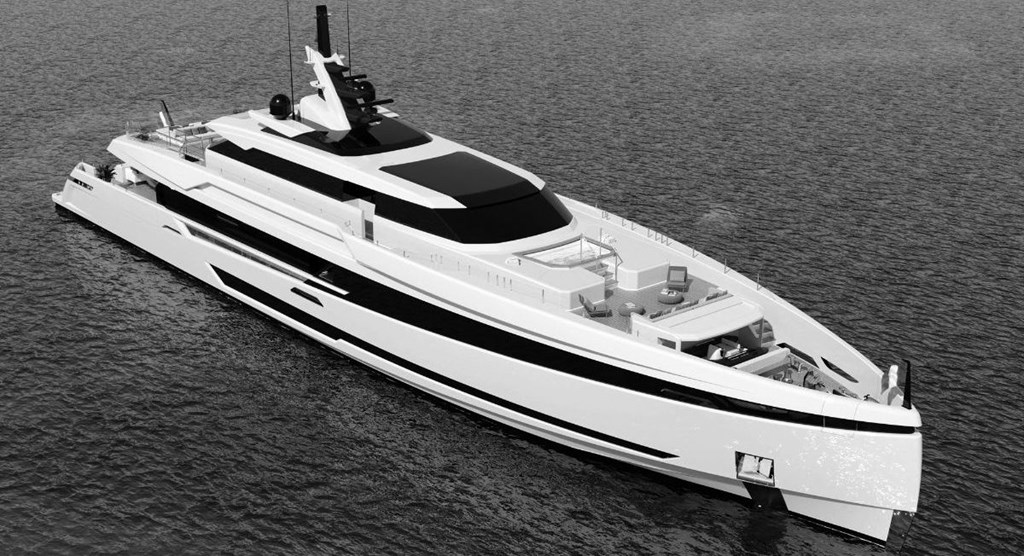 LUCA DINI Design & Architecture is pleased to introduce the projects that we will present at the upcoming Monaco Yacht Show thanks to collaborations with Columbus Yachts, Mondomarine and Rossinavi shipyards. Two 50 meter yachts are already under construction and will be launched over the next year.


COLUMBUS Sport – 43M 50M 67M
QUAI DES ÉTATS-UNIS – QE22

A 50M of the new sports line designed by the Studio is in advanced phase construction and will be launched next summer.
The external lines are streamlined, sporty, and well defined, giving life to a decisive style with sculpted forms in perfect harmony with the open, comfortable and liveable spaces, reflecting the Owner's personality.
This project was developed with the intention of maintainig the volume at or under 500 GT.




MONDOMARINE Discovery – 40M 50M 57M 75M
QUAI DES ÉTATS-UNIS – QE22

The Discovery line takes inspiration from the lines of M/Y Tribù, maybe the first Explorer Yacht in the world curated by the studio and launched by Mondomarine in 2007 for an Owner, who sought an innovative design concept.




MONDOMARINE Classic – 43M 50M 63M
QUAI DES ÉTATS-UNIS – QE22

The new Classic line brings forth a renewed style for the historic Mondomarine Shipyard.
"As a starting point and reference, we used the 60 m M/Y Sarastar – launched in 2016 – whose exterior design was curated by the Studio. The result was a creative revisiting of this yacht, which translates into a Modern Classic."





ROSSINAVI FR038 50M
APPONTEMENT JULES SOCCAL – JS15

With innovative interior solutions FR038 is a 50 meter that will be launched next spring and marks the first collaboration between the Viareggio-based shipyard Rossinavi and the Studio.
This project is inspired by the age-old conflict between the typical, sporty lines of Italian yacht design and the client's request to have as many ample and comfortable living spaces as possible.

[[BODY:50]]

ROSSINAVI 60M
APPONTEMENT JULES SOCCAL – JS15

Bigger sister of FR038, this new project guarantees more space and a glazed lounge / cinema area on the Sun Deck, offering guests relax and absolute fun at the same time.
Moreover, the stern terrace of the Main Deck is even more attractive thanks to a swimming pool between the aft deck and the terrace itself.