On 26 May 2020 Lürssen launched project 1601 in the traditional fashion: down the slipway!

Name: 1601
Loa: 90 m / 295'2''
Beam: 14.70 m / 48'2''
Builder: Lürssen Yachts
Exterior Designer: Espen Oeino
Interior Designer: Dölker + Voges
Project Management: Cornelsen & Partner




Espen Oeino has given project 1601 a striking design with extraordinary features and which is dominated by planar surfaces, straight lines and angular corners. The crispness of the exterior styling suggests a geometrical precision that permeates every facet of the yacht. Her interior is designed by Dölker + Voges and echoes the same design themes as her exterior. Cornelsen & Partner is acting as Project Manager in the Owner's team throughout the construction process.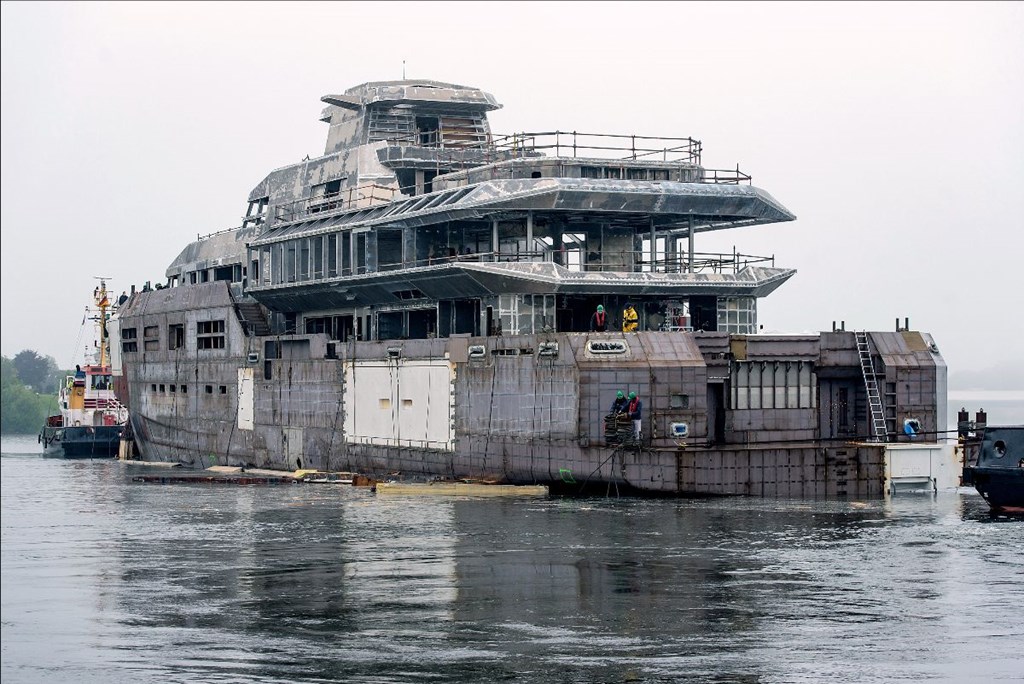 After the launching project 1601 went into Lürssen's floating dock and spectators may have to wait until next year when she makes another appearance.