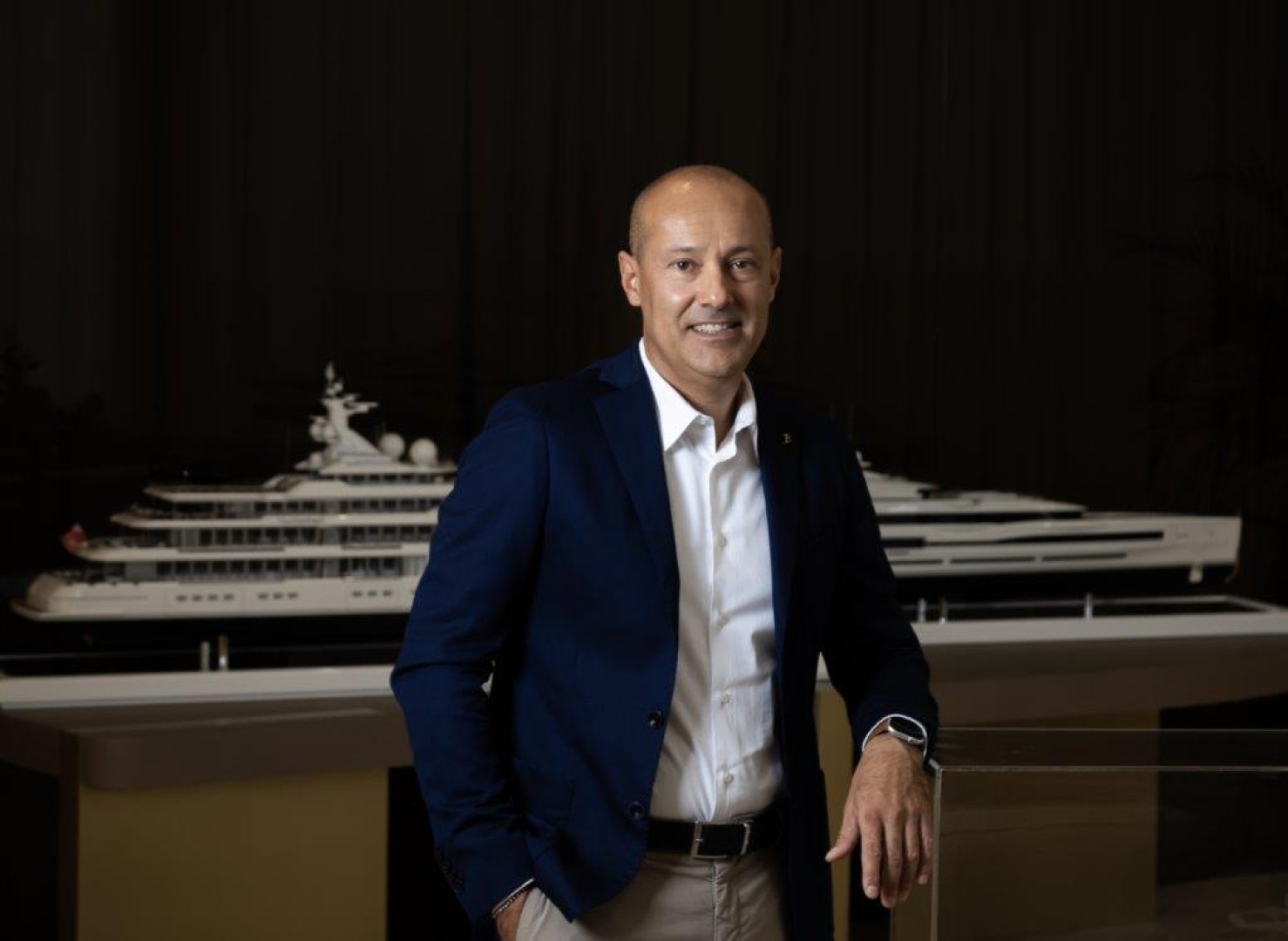 We are pleased to announce that Eng. Massimiliano Casoni has joined the Group as General Manager of Benetti. This new appointment is part of the process of consolidating the brand's organisation and management, with the aim of boosting support for the company's growth and success.
Casoni, who started work in his new role last September 4th, will report directly to CEO Marco Valle and is tasked with supervising the management of Benetti, focusing on new product development and the rationalisation and efficiency of Benetti's Livorno and Viareggio shipyards, while ensuring that the design and build quality of products remains at the very highest market levels.
After graduating in mechanical engineering from Bologna University in 1995, Massimiliano Casoni gained extensive experience working in positions of responsibility for international industrial groups, including luxury brands, for over 20 years. As a matter of fact, after his first professional appointment in SCM group, in 1999 he moved to Ferrari. In 2000 he joined Maserati, where he held various management positions before becoming Production Manager in 2002. From 2005 to 2015 he worked in Ferrari, where he held different roles, including Manufacturing Director and Gran Turismo Product Development Team Leader, before becoming Production Processes Director in 2012. Before taking up his position at Benetti, Massimiliano Casoni was Chief Operating Officer at Technogym Group for eight years.
"We are pleased to welcome Massimiliano Casoni to our team. His expertise and experience working for world-class companies will prove extremely useful in generating added value for Benetti as the world's leading superyacht builder," said Azimut|Benetti CEO Marco Valle.
"I'm extremely pleased to seize this opportunity to lead a luxury brand like Benetti and look forward to getting down to work with my new colleagues, so that we can pursue together the ambitious goal of consolidating our strengths and tackling the major challenges awaiting us in the coming years," commented Benetti General Manager Massimiliano Casoni.
The arrival of Casoni adds even more value to Benetti's team of managers – most of whom have risen through the company's ranks – because they are key to continuing the drive for growth in recent years and will contribute to ensuring that Azimut|Benetti Group continues to be the world's leading shipyard in terms of turnover, boats under construction, and range of offering.