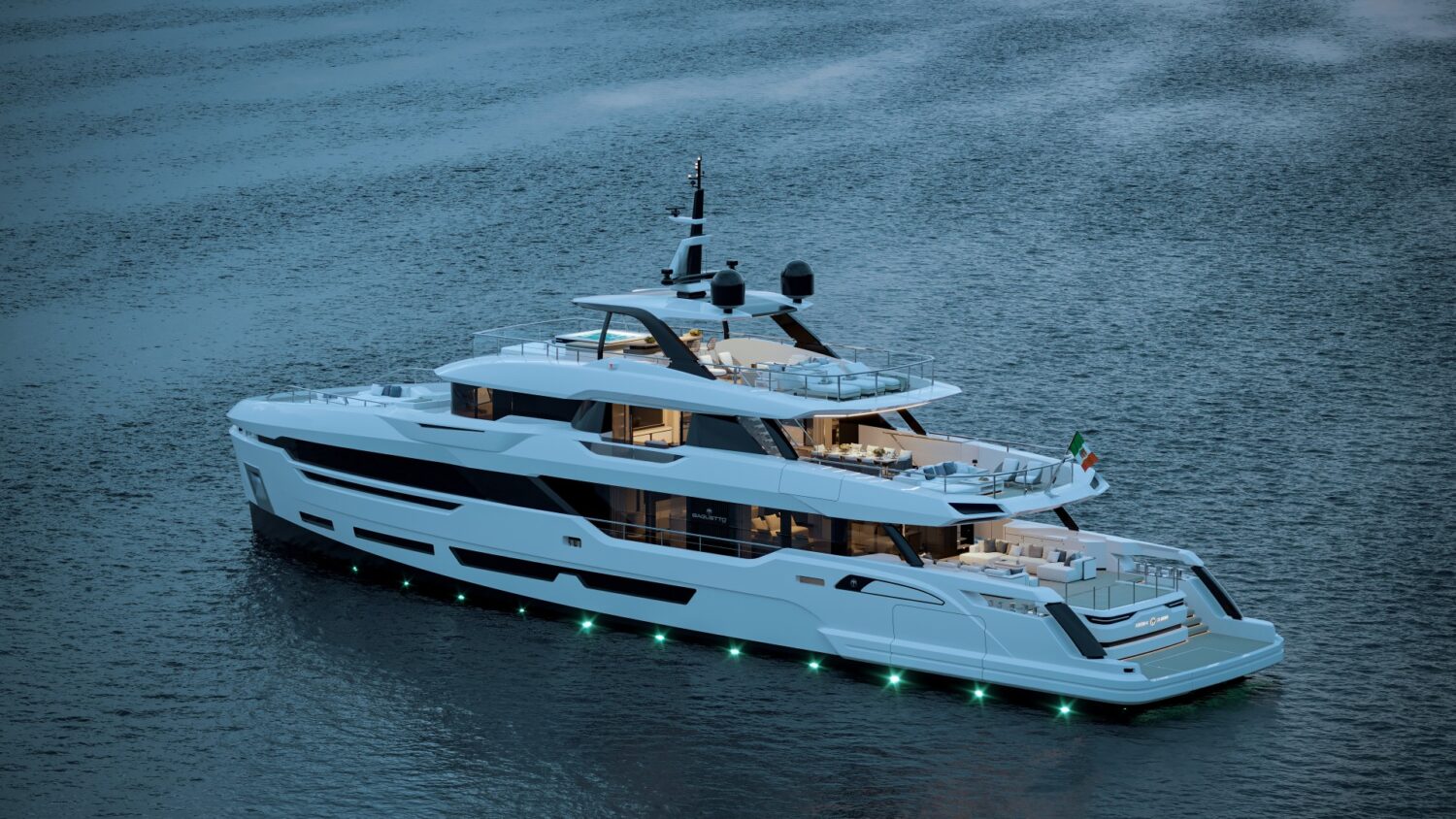 Hull no. 10254 brings to seven the DOM133 by Stefano Vafiadis sold by Baglietto, four in the last year only. The order was acquired thanks to the support of IBI Yachts – Rep. Dom. introducing the client, while yacht's technical surveyor and project manager will be Andrea Pezzini of Floating Life. The yacht is scheduled for delivery in 2025; the interiors will be by the shipyard's Interior Design team.
"The sale of this seventh hull, the eighth in the DOM series," says Fabio Ermetto, Baglietto CCO, "is further confirmation of the validity of a project synthetizing the perfect combination of technology, aesthetics and versatility of uses and spaces, elements that have ensured its great appreciation by the international market. A line that is sure to be successful and will soon see interesting new developments."
DOM133 Main Features:
–       modern and captivating lines taking inspiration from the automotive world;
–       extraordinary volumes for a yacht of this size with no competition in the market;
–       a modern layout leaving no market needs unmet: a beach club on two levels, where the infinity pool lifting bottom can rise to make the already spacious cockpit even larger and to be used even in port dockage;
–       panoramic windows that open up to become terraces;
–       the possibility to install a lift If required;
–       a limited draught allowing to easily cruise even in the shallow waters of the Bahamas and Caribbean;
–       the winning choice of aluminium, which ensures not only higher quality and onboard comfort, but also greater flexibility and the possibility to make changes that results in highly-customised exteriors;
–       performance thanks to 2 Caterpillar C32 engines that will push her to an impressive maximum speed of 17 knots.
optional hybrid propulsion;