Benetti confirms its success on international markets with the signing of two more important contracts for the sale of the second and third units of Oasis 40M, the new model designed for owners in search of a dynamic and informal onboard lifestyle that alternates moments of activity with others of total relaxation. These orders come a matter of weeks after the sale of the first Oasis 40M to an American owner last July 19TH, underscoring the warm welcome given by the market to this new project.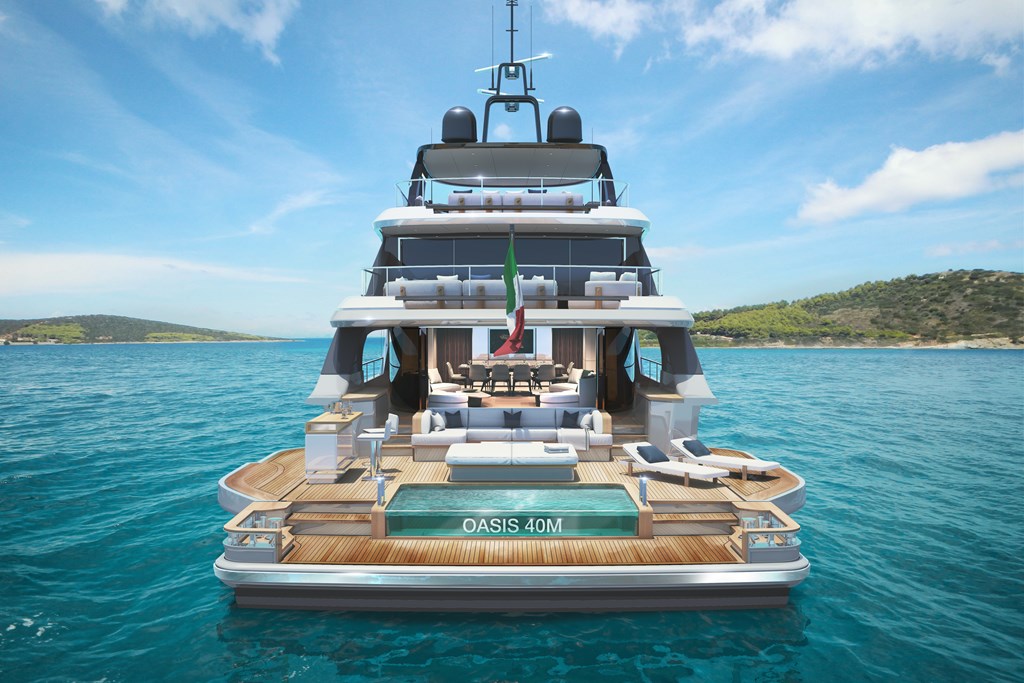 Benetti CEO Franco Fusignani, rightly proud of the important commercial results reported in recent months, said: "We're very happy with the success bestowed on Benetti's shipyards by the new products. It shows the yachting world just how sound and reliable our experience is in the industry, together with our ability to innovate and anticipate our customer's requirements". 




Oasis 40M is a collaboration between Benetti and UK-based firm RWD. The result is a smarter and more dynamic new onboard lifestyle concept, one that focuses on a spectacular use of innovation while retaining close ties to the powerful appeal of Made in Italy products, as epitomised by Benetti. Against this backdrop of harmony and balance, the interior design was commissioned from highly-reputed New York firm Bonetti/Kozerski Architecture, which has chosen to use the same materials and colours in all settings, giving an apparently informal feel to such an elegant and sophisticated yacht. Oasis 40M is 40.80 meters long, with a maximum beam of 8.50 meters, a draught of 2.14 meters and gross tonnage of 385 tonnes.  




The second Oasis 40M unit has been sold to an enthusiastic seafaring owner who fell in love at first sight with the approach adopted by the new model and her innovative styling. The third unit, on the other hand, has been sold to an Azimut|Benetti Group aficionado who is already the owner of an Azimut Grande 35 Metri. 




The yacht's big welcoming spaces feature a sophisticated design framed in an unprecedented layout. Two lateral stern platforms open out for easy access to the water, extending the beach area on which an infinity pool skims the sea's surface. A significant portion of the yacht's vertical surfaces is glazed, giving her a majestic appearance, eliminating the boundaries between interior and exterior, and transforming Oasis 40M into a fascinating, floating, loft-like space.

The second and third Oasis 40M units will be delivered from the summer 2020.