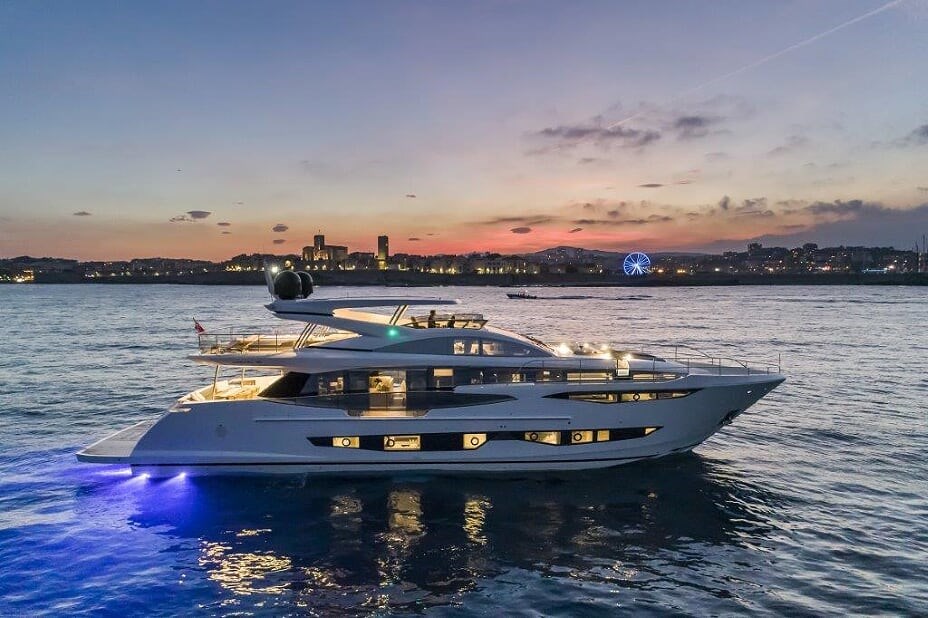 Pearl Yachts is proud to announce the sale of hull #3 of the Pearl 95 as well as the sale of hull #4 of the Pearl 62. The Pearl 95 was sold by Baxter Marine, the yard's exclusive dealer for Spain based in Mallorca in the Balearics and marks the second Pearl 95 sold by the Baxter sales team in the last nine months. Demonstrating the robust demand for the Pearl 62 since the model's launch in January 2020, hull 4 was sold by Berthon France, Pearl Yachts' exclusive Dealer for France based in Mandelieu-La-Napoule.



 
The largest model in Pearl Yacht's fleet, the Pearl 95 is one of the Pearl's most sought after models. The new Pearl 95 features a five-cabin layout with the 'Luxury' interior scheme by Kelly Hoppen and exterior design by Bill Dixon. She will be built to commercial specification and will be available for luxury charters in 2021 from Puerto Portals, Mallorca, Spain.



 
Amongst the yachts' most impressive features is a spacious foredeck lounge, vast flybridge complete with Jacuzzi and a retractable sunroof, as well as a hydraulically operated bathing platform which transforms the tender garage into a welcoming beach club. Awarded 'Best Layout' at the World Yachts Trophies 2018, the Pearl 95 went on to receive the awards of 'Best Interior Design – Power Yachts' and 'Best Main Saloon' at the International Yacht and Aviation Awards 2019. 



 
Commenting on the sale of the Pearl 95, Cenk Efe, Managing Director of Baxter Marine, says: "Pearl produces some of the most exclusive luxury yachts in the world, and we are very proud to represent them in Spain and the Balearics. The sale of this new build Pearl 95 is the result of a lengthy negotiation process, and we are extremely proud to announce the completion of the sale, particularly in light of the current global situation. This sale shows that people are still looking to the future and the spirit of yachting is certainly alive and well."  
 





High demand for the Pearl 62 
Officially revealed at the boot Düsseldorf 2020, the Pearl 62 is the only yacht in its size to offer four double guest cabins and the choice of a jet-ski garage or a crew cabin. The model received unprecedented interest from clients following her introduction, with three yachts sold before her official debut. The Managing Director of Pearl Yachts, Iain Smallridge, comments: "The latest sale of the Pearl 62 demonstrates the huge popularity of this sporty and sophisticated model and the collaboration with Bill Dixon and Kelly Hoppen has continued to create forward-thinking designs".




To learn more about the Pearl 95 and the Pearl 62, head to the Pearl Virtual Boat Show and explore 360-degree virtual walkthroughs, yacht reviews, full specifications and live yacht tours.