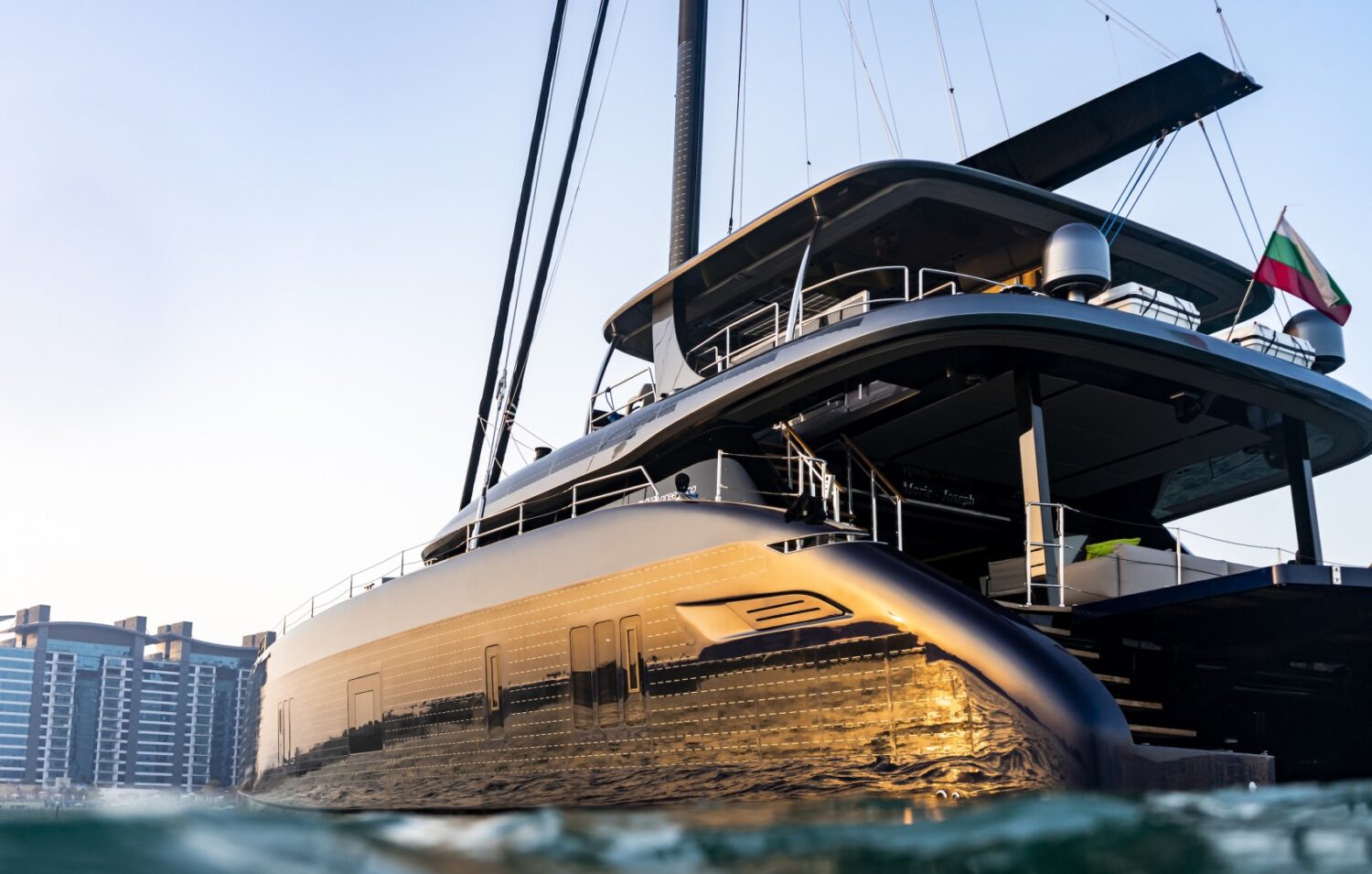 Sunreef Yachts is excited to reveal three global premieres at this year's Cannes Yachting Festival. The event will serve as a platform for showcasing Sunreef Yachts' newest innovations, which include the highly anticipated 80 Sunreef Power Eco – the world's most advanced electric motor yacht.
The 80 Sunreef Power Eco is a testament to Sunreef Yachts' commitment to sustainability and cutting-edge green technology. This luxurious catamaran is powered by solar energy, setting new sustainability and energy efficiency industry standards. Visitors at the Vieux Port will have the exclusive opportunity to admire this remarkable solar-powered catamaran throughout the show.
In addition to the 80 Sunreef Power Eco, Sunreef Yachts is thrilled to introduce another world premiere, the 70 Sunreef Power. This stunning motor yacht is designed to provide the same luxury and performance that the Sunreef Power range is known for, making it a highly anticipated addition to the collection.
The Port Canto exhibition will present three sailing catamarans from the Eco range by Sunreef Yachts: Sunreef 60 Eco, Sunreef 70 Eco, and Sunreef 80 Eco. These luxurious yachts are environmentally friendly and incorporate a state-of-the-art compositeintegrated solar power system. Sunreef Yachts' advanced technology integrates solar cells into the hulls, superstructure, bimini, and most catamarans, resulting in maximum energy production and efficiency.
One of the most impressive aspects of these sailing catamarans is their advanced hydrogeneration system. This innovative feature allows the boats to produce ecofriendly energy while they sail, making them an excellent option for yacht enthusiasts prioritising environmental sustainability.
"We are thrilled to participate in the Cannes Yachting Festival and present our latest innovations to the world," said Francis Lapp, Founder and CEO of Sunreef Yachts. "Our commitment to sustainability and pushing the boundaries of green technology has led to the creation of these exceptional catamarans, and we look forward to sharing them with the global yachting community at this prestigious event."
Sunreef Yachts' presence at the Cannes Yachting Festival promises to captivate attendees with the vision of a greener, more sustainable future for luxury yachts. Visitors are invited to explore these global premieres of innovative designs, exceptional luxury, and environmentally friendly features of these international premieres.
Join Sunreef Yachts at the Cannes Yachting Festival, Stand number: QML 199 Vieux Port, and SAIL 139, Port Canto, from September 12th to 17th, and witness the future of sustainable yachting.