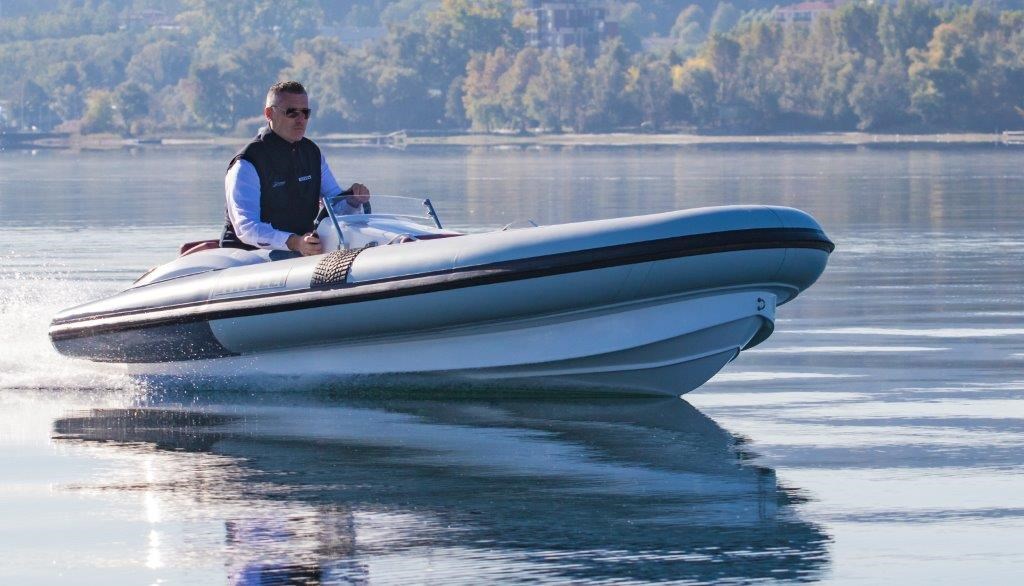 TecnoRib, official licensee of Pirelli and P. for Speedboats, is pleased to announce its attendance of the Versilia Yachting Rendez-vous from May 9 to 12, where the company will be showing the Azimut Special Edition of its J39 and J45 models at the Azimut Yachts stand.

TecnoRib is attending the Tuscan boat show where, with Azimut Yachts, it will be exhibiting the J39 and J45, two tender models in a version specially designed by Azimut Yachts for its owners, featuring quality, attention to detail, sophistication and reliability.




The Pirelli J39 is produced in two different styles, Burgundy Charm and Grey Elegance and powered by a 100 hp Textron engine or alternatively a 120 hp unit, with both options delivering excellent performance and maximum safety. This model tender can be carried by Azimut 72 Fly, Azimut 77S, Azimut 66 Magellano, Azimut Grande 25, Azimut 76 Fly and Azimut S8.

Azimut 80 Fly, Grande 27 metri, Grande 30, 35 and 32, along with Azimut S10, are the yachts able to accommodate the Pirelli J45, that is 4.5 meters in length and fitted with a Yanmar 110 hp or Jet Alamarine 185 engine.




Gianni De Bonis, TecnoRib Managing Director, said: "After the recent international agreements and our attendance of top international boat shows, we're proud to be here at Versilia Yachting Rendez-vous too, to underscore the vital importance of the Italian market for the tender sector".

TecnoRib is attending the Versilia Yachting Rendez-vous from May 9 to 12 at the Azimut Yachts stands: G20/G24 – Darsena Europa