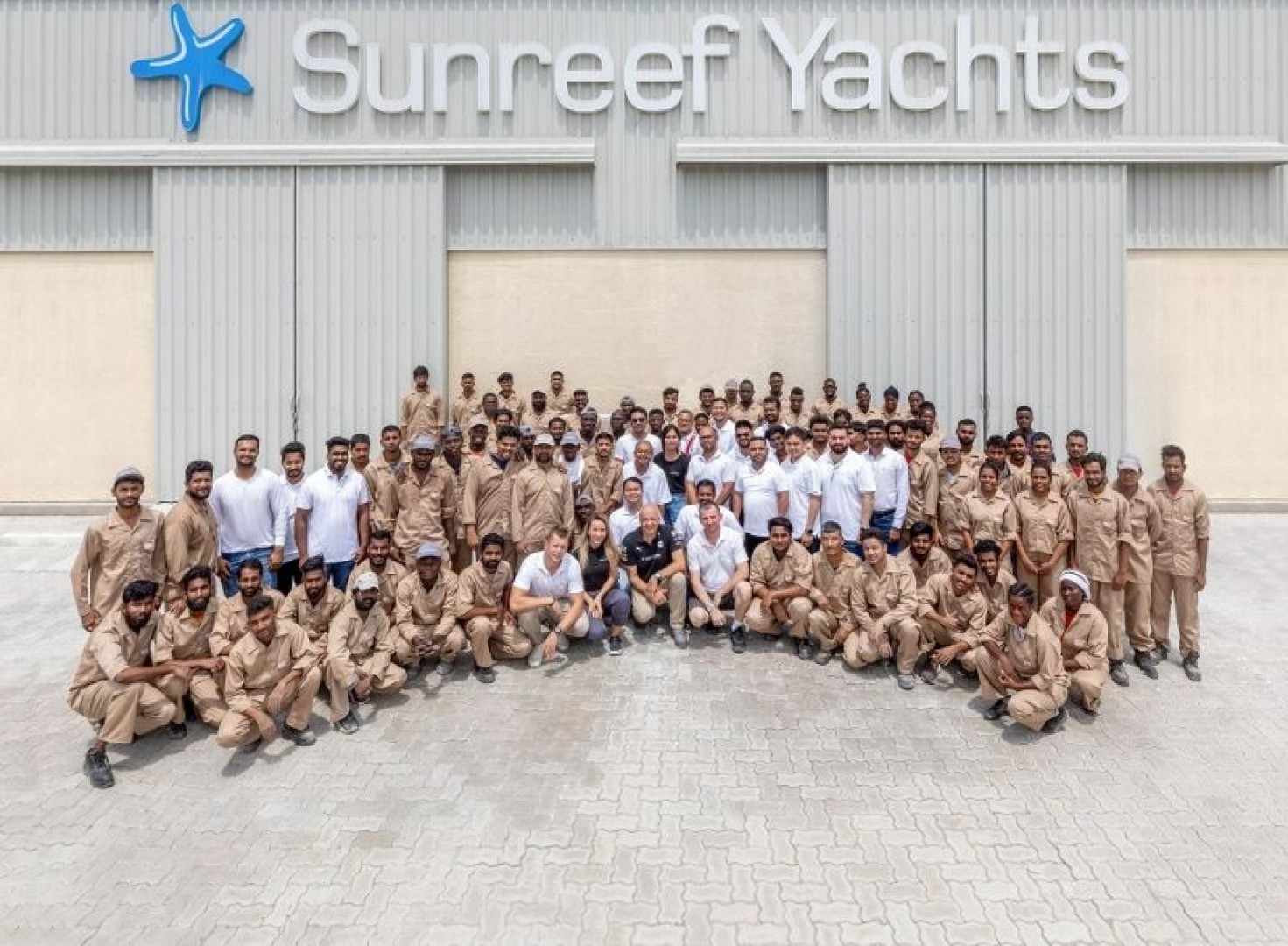 GDANSK, POLAND
With two shipyards in Gdansk, Poland, Sunreef Yachts boasts over 125 000m2 of industrial surface, with an infrastructure fully equipped for inhouse yacht manufacturing. Join the company on a private video tour of the offices, R&D lab, production halls, CNC hall, mast workshop, launching pool, ultramodern paint shop, upholstery workshop, and carpentry. Currently employing 2400 people, the Gdansk facility will see further developments in the near future.
RAS AL KHAIMAH, UAE
Sunreef Yachts is currently developing a 65 000m2 new manufacturing facility in Ras Al Khaimah in the United Arab Emirates. Partly operational, it currently employs 120 people and will initially focus on the production of Sunreef Yachts' new ULTIMA range of hybrid catamarans.
The RAK facility is using state of the art machinery, including the latest robotics. The site will be fully operational in September. The RAK shipyard works hand in hand with the company's Dubai office, officially inaugurated during the Dubai International Boat Show.