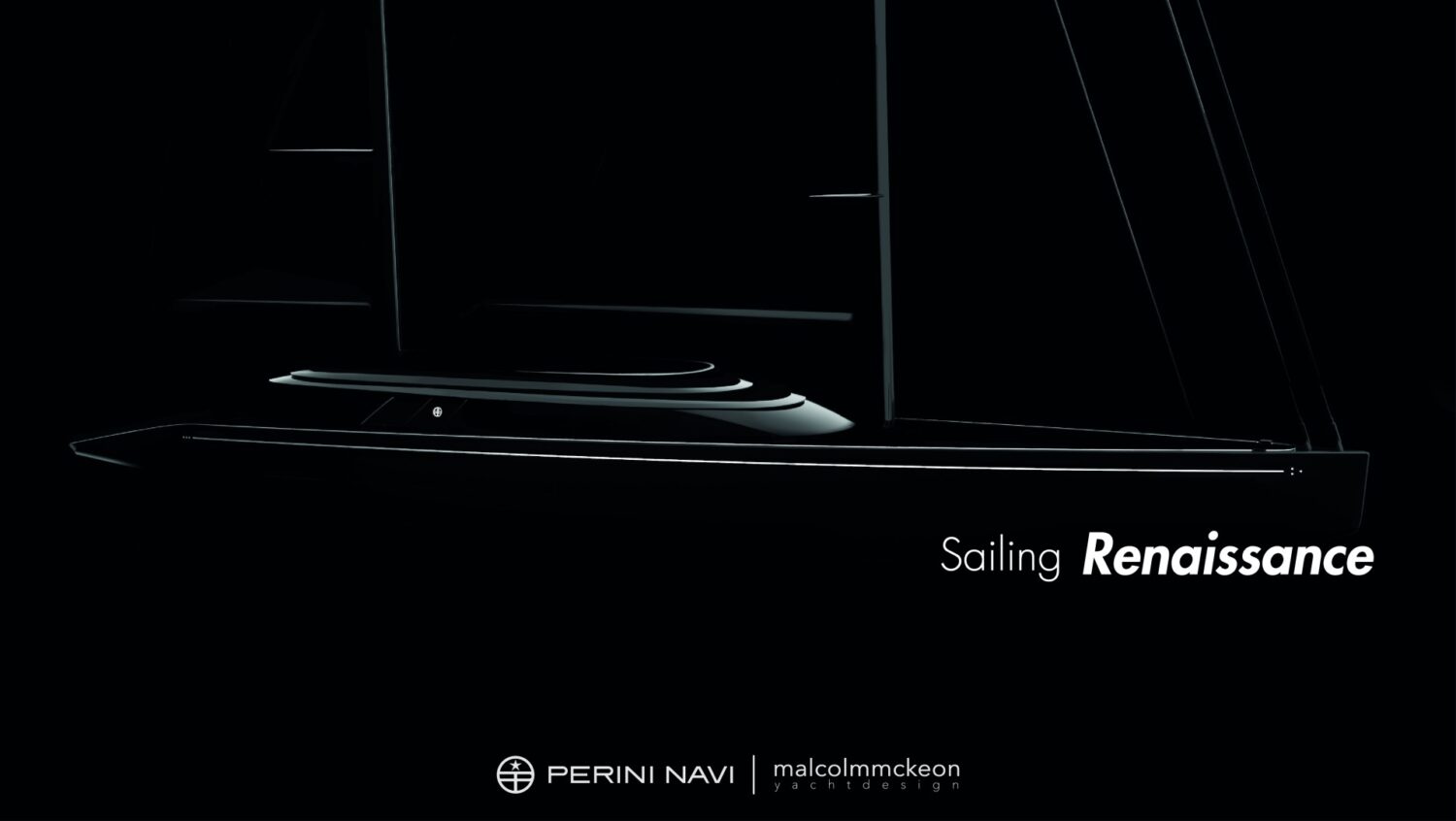 The Italian Sea Group confirms the progress of Perini Navi activities, less than a year after its acquisition by the Group, formalising a collaboration with Malcolm McKeon Yacht Design for the shipyard's new 56m Ketch Yacht Design.
The Group recognise that Malcolm McKeon had been a leader in the world of superyacht design for over 30 years, and the studio is known for its innovative and high-performance designs.
The partnership, in line with the continuity and development plan for the sailing yachts, takes some of the most iconic stylistic features of the Perini Navi fleet and reinterprets them in a modern way by partnering Malcolm McKeon's input with TISG design standards.
The 56m Ketch model represents the starting point for the development of a fleet that will range from 47 to 74 metres, which will be completely innovative both stylistically and with regard to sailing prowess, and perfectly in line with the sustainability project that the Group is following.
The interior layout will feature extremely soft and natural lines, with wide open spaces and large windows to favour natural light.
The carbon rig and sail plan will guarantee comfort and sailing performance thanks to the use of Perini Navi's 'sail handling system', with sailing manoeuvres concentrated and servoassisted in the two control stations on the flybridge.
The fleet will be presented in January 2023.
"In recent months we have created a technical team highly specialised in the design of sailing yachts that is working hard on the entire Perini Navi production" – says Giovanni Costantino, Founder & Ceo of The Italia Sea Group. "In early 2023 we will also unveil the new Maltese Falcon, which will be as iconic and innovative in aesthetics and technology as the first one was some 15 years ago, but in a highly eco-friendly version".
"We are delighted to be working with The Italia Sea Group to develop this new range of exciting and progressive sailing yacht designs, the first of which will be the 56m Ketch. Whilst retaining some of the most recognisable Perini design features, our collaboration will see the exterior design evolved and elevated, with a fresh internal layout and noteworthy performance to match. They are designs that will cement a successful future for this iconic name in sailing superyachts"says Malcolm McKeon