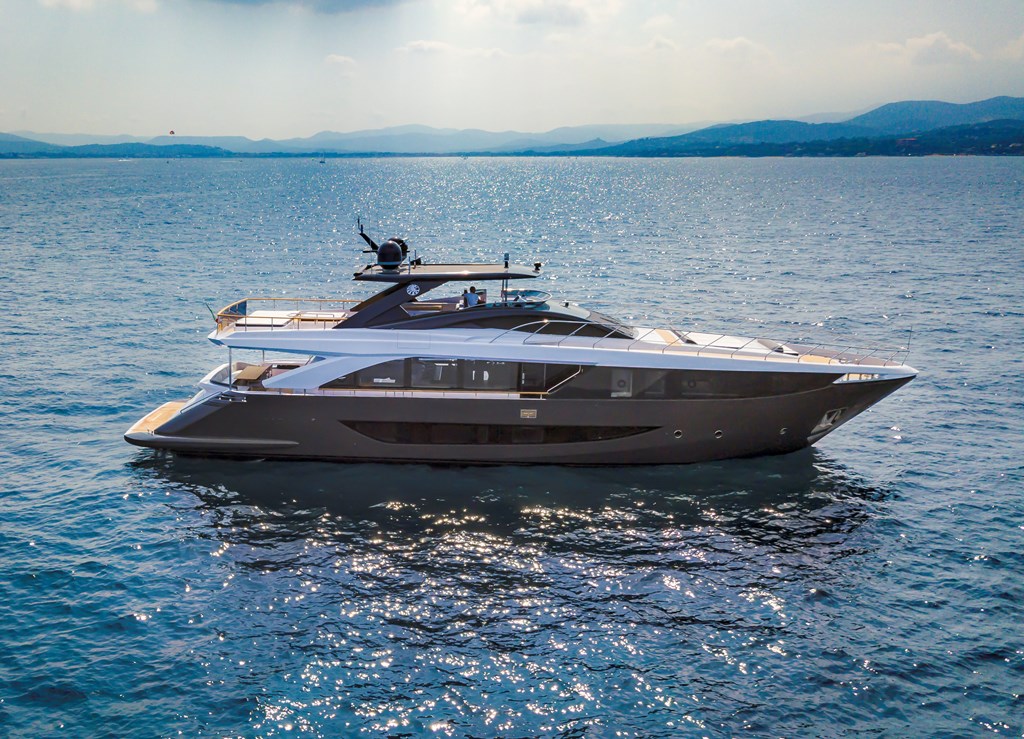 The season has just started and two international awards are arriving for the brand Amer Yachts.
Permare Shipyard during the prestigious event in Cannes, the World Yachts Trophy, won the prize for best semi-custom yacht of the year 2019 consolidating the position of the yard for an international clientele who loves custom yachts.
The new model Amer F 100 is focused on the use of natural light as decoration element and maintains a strong technological push with the use of new technical materials for construction.
Equipped with 4 Volvo Ips engine 1200, while increasing the glazing surface, has kept the unchanged weight in order to obtain in maximum comfort 29 knots and extremely limited consumption for the category.
We challenge shipowners and captains to make speed and consumption comparisons:
Economic cruise @ 9.1 knots 900 RPM 37 l/h LPM 4,07
Cruising speed @ 25,3 2100 2100 RPM 501 l/h
LPM 19,8
A real promenade sur mer from stern to bow on the same upper deck that makes the sundeck more accessible where the tonnages are invisible to the sight with a very practical and marine solution.
After this all above, the Amer 94′ twin on 8th October, in Budapest, will receive a special mention by the European Design award for Permare Shipyard commitment to spread the message of eco-sustainability in the construction and design of the hulls of large size shifting attention from luxury to respect for the environment without lowering the quality and Italian design of the manufactured products.
In Genoa on September 21th in Genoa in front of the press #savethedate will be presented the B-PROJECT to realize the first hull Amer Yachts in enriched basalt (FILAVA) that will bring the challenge even more compelling for team Amer Yachts and GS4C.
A lot of news will be released during the press conference.