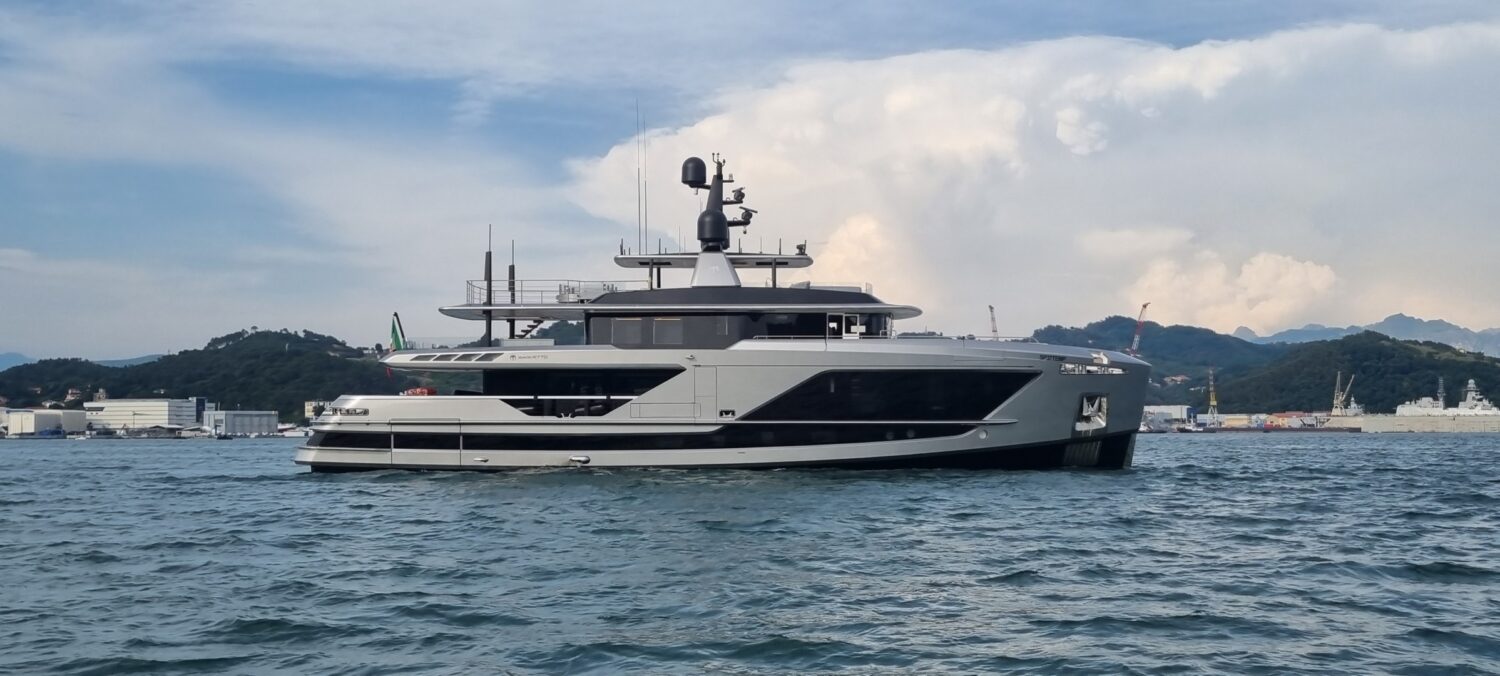 It will soon be show time again for the international boating industry's top players. In keeping with tradition, the curtain will rise on the new season in the French Riviera, in Cannes, on September 6th, with the Genoa Boat Show, starting on September 22th, and the Monaco Yacht Show, opening on September 28th soon to follow.
This year too, Baglietto is ready to showcase its latest "creations on blue".
More specifically, the Cannes Yachting Festival will be the stage for the world premiere of Rush, the 42m superfast custom yacht pencilled by Francesco Paszkowski with interiors designed in cooperation with Margherita Casprini.
At the Genoa Boat Show, the spotlight will be on Bertram yachts. Bertram, the historic US brand of sport fisherman yachts, owned by the Gavio family and part of the Baglietto Group since 2015, recently landed in Europe with a new division that will be operating at Baglietto's site in Marina di Carrara for the construction of Bertram yachts and their sale in Italy and in Europe.
At the Monaco Yacht Show, Baglietto will present another world premiere, Enterprise – a 38m custom project that also features exteriors by Paszkowski Design, while interiors have been crafted jointly by WLW Design and Baglietto's interior design team. This is a highly innovative project, for which a brand-new platform was specifically developed, potentially the first of many.
Legendary boat builders Cantieri Baglietto are ready to welcome and – this year more than ever – amaze the many visitors that will flock from all over the world to be charmed by the magnificent "villas on blue" bearing the seagull brand, now recognised all over the world as an unmistakable icon of luxury, elegance, and unparalleled Italian technological excellence.
"We are delighted to be taking part in these world-class events, and, in light of the excellent results already achieved this year, our expectations are high", comments Baglietto's CCO Fabio Ermetto. "We are extremely proud to be able to meet the public and show the outcome of our unmatched ability to combine the best technological solutions with the most sophisticated design choices, to build yachts that, for nearly 170 years, have been a jewel in the crown of Made in Italy production. We have never been afraid to take up new challenges, just as we are doing now with regard to environmental sustainability and responsibility. As a matter of fact, we are used to anticipating the future. And, once more, the market is acknowledging and confirming the value of our strategic choices".