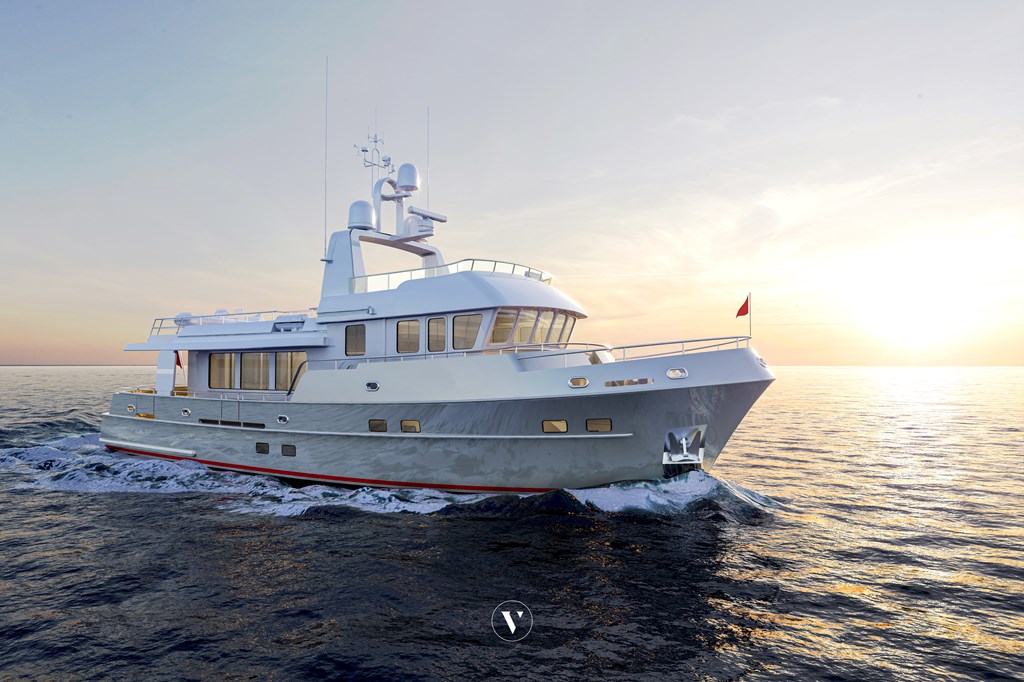 Now, after a couple of years of design dormancy, the long-range explorer is once again in build. The legendary Doggersbank 66 Offshore is back.
More than 700 Doggersbank models have been built to date and its success is a testament to its compact yet all-encompassing offering. For a Northern European family of hands-on sailors looking for a way to smoothly transition from mast to motor, it seemed the perfect option.


"Doggersbank is like the Leatherman of Swiss army knives," says Vripack co-creative director Bart Bouwhuis. "It's solid, rigid and highly engineered, and ready to perform in any condition. The Doggersbank has long been recognised as a reliable, Dutch-designed and engineered, Dutch-built yacht. What you see is what you get."
At 20m in length the latest incarnation will be one of the smaller versions. Previous designs have ranged between 10m up to 30m, but for a family operated boat in which the owner is also the captain and the children are the deck hands, it's a manageable size to have fun in choppy Northern European waters.


From Maverick to Coy Koi, and Tivoli to Gayle Force – the smallest private Marshall Island flag boat to ever venture to the Southern Peninsula – the list of previous builds is impressive. It's clear to see how the Doggersbank's reputation preceded it, pretty much sealing the deal before it had even begun.
"The family have owned numerous Vripack-designed commercial shipping boats in the past," explains Bouwhuis. "We're talking high-speed patrol boats that they sail in the North Sea and Baltic, so they know everything about seaworthiness and comfort of a proper boat. That's why they immediately connected with the Doggersbank brand and the robust pedigree of this pocket-sized explorer. They had no doubt that this is the boat for them."


The Doggersbank 66 Offshore is the epitome of a proven platform defined by its characteristic high bow. The original design places functional design at the fore, and with only minor tweaks required, including a full sheet of computational fluid dynamics (CFD) analysis, the new build will be a living embodiment of passion and practicality, built with beauty and flare. Currently under construction in Dutch family-owned shipyard Altena in North Brabant, it is scheduled for delivery at the end of 2021.


"We all see boats getting bigger and bigger, but to have one of the smaller Doggersbank models under construction again, with a dedicated family who really appreciate all that the brand stands for makes us really proud," says Bouwhuis.