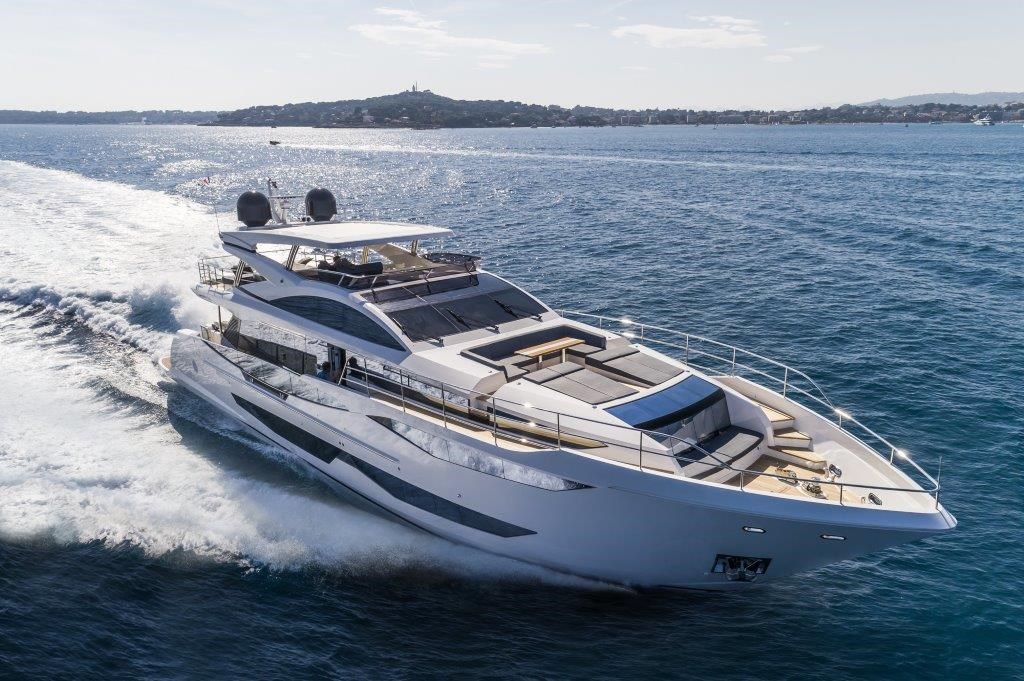 Pearl Yachts exclusive dealer for Spain and Balearics announces the sale of a new Pearl 95. The sale of the second Pearl 95 coincides with the British yacht builders largest ever order book with over £10 million worth of new yacht orders confirmed.

Pearl Yachts is pleased to announce the sale of a new Pearl 95. Signed by Baxter Marine, Pearl Yachts' exclusive dealer in Spain, the deal means the first two units are now sold of the new Pearl 95 model. At 29.2 metres, the Bill Dixon-designed vessel is the flagship of the British yard and has been met with industry-wide acclaim since the launch of the inaugural model in August 2018.

With a chic interior design by British designer Kelly Hoppen, the Pearl 95 has proved to be an award-winning combination of performance, style and quality. Taking the title of 'Best Layout' at the World Yachts Trophies 2018, the Pearl 95 went on to receive further industry recognition with the awards of 'Best Interior Design – Power Yachts' and 'Best Main Saloon' at the International Yacht and Aviation Awards 2019. 

£10M new Pearl Yacht orders

2019 is proving to be a prolific year for the British shipyard. Several confirmed sales over the past six months total more than £10 million worth of new yachts on order, the largest order book since Pearl Yachts' inception in 1998. 

Pearl Yachts Managing Director, Iain Smallridge comments: "2019 is proving to be our best year since we opened our doors over two decades ago. We're delighted with our current order book and the sale of another Pearl 95 superyacht, we would like to thank the team at Baxter Marine for bringing the latest Pearl Yacht owner into the family."

Construction on Pearl 95 hull # three has already begun, with delivery scheduled for Mid 2020.

Pearl Yachts will be exhibiting a new Pearl 80 at the Southampton International Boat Show from 13th – 22nd September, as well as the Cannes Yachting Festival from 10th – 15th September where the Pearl 80 and Pearl 95 will be on display.