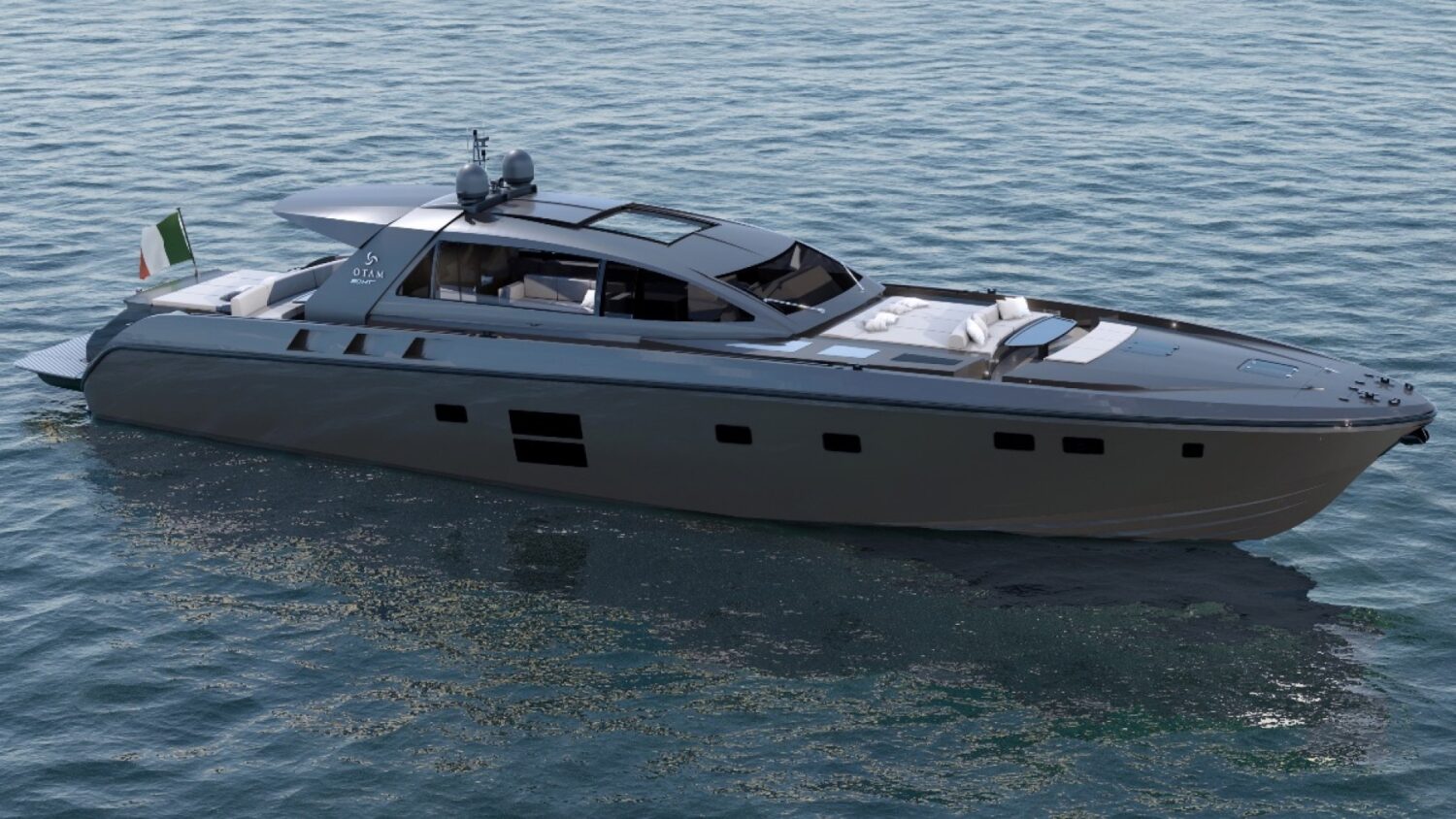 As the Genoa-based boatbuilder warms up for its 70th anniversary next year, the latest sale is in addition to a 70HT close to handover and the new 90GTS currently under construction.  As with all Otam yachts, the 80HT 007 is a bespoke project but in this case the customization process has been taken to the next level.
"We're always ready to introduce engineering and design modifications, but I can honestly say that this time we're looking at the most extreme and advanced 80HT yet," says Matteo Belardinelli, Otam sales & communication manager. "The client is not just an expert owner, he's also an experienced captain and came to us with a detailed list of technical and aesthetic requests of his own." 
The hull and deck are laminated in full Kevlar, while the superstructure is of carbon fiber. Additional uni-directional carbon fiber has been used for local reinforcements in high-load areas. The result is an exceptionally strong and rigid structure, which is also lightweight for higher performance both in terms of top speed and fuel consumption.
Although the hull lines by Umberto Tagliavini Marine Design & Services and the twin MTU 2600hp engines coupled to Arneson drives are unchanged, almost everything else has been re-engineered according to the owner-operator's own technical specs (further information will be released as the project progresses).
To increase natural light and ventilation the side windows, which can be opened electrically, are bigger than in previous iterations. The one-piece windscreen with no pillars is also larger and the hardtop features a redesigned sliding skyroof to combine the exhilaration of a pure Open with the protection of an enclosed helm station.
The interior layout has yet to be finalized, but in line with Otam's made-to-measure philosophy will be fully tailored to the suite owner-operator's needs.
"The client came to us because he wanted to create something unique and exclusive and knew we would do what it takes to not only meet but also exceed his demands," concludes Belardinelli. "From our point of view, we're always looking to push our own boundaries, so you could say it's a relationship made in heaven!"