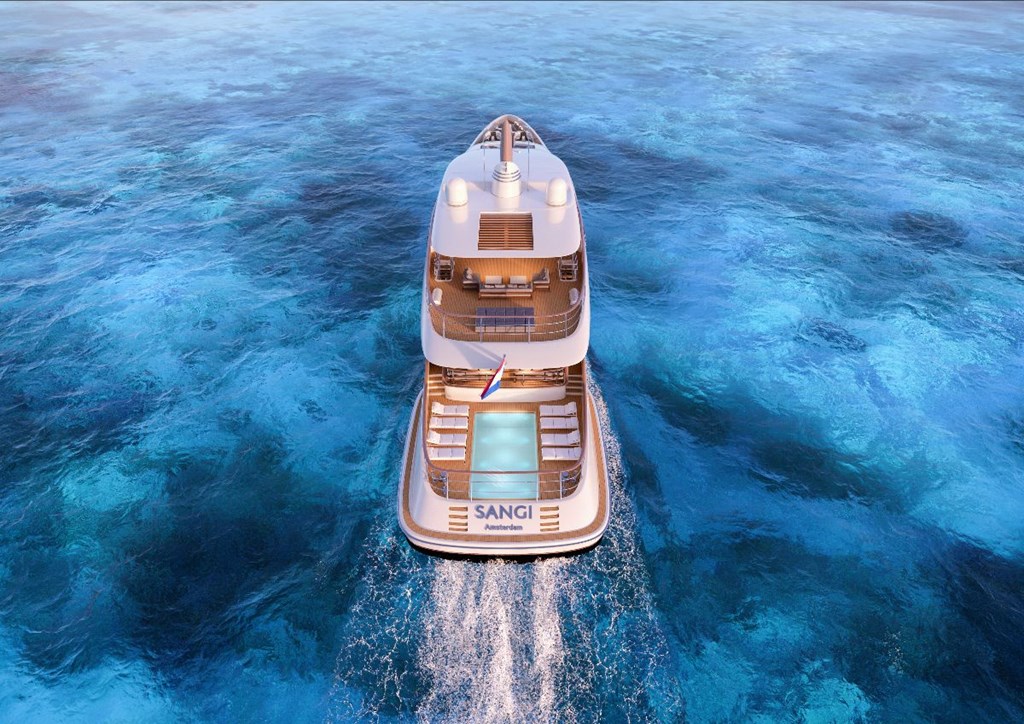 Sangi ('change' in Esperanto) is a sub-500GT motoryacht designed for owners seeking to embrace new opportunities.
 
SANGI is innovative, attractive, efficient and highly adaptable to your world, your vision. Her sleek 55m | 180ft hull is easily driven, enhancing performance, range and economy while limiting environmental impact. SANGI brings together the talents of the celebrated designer Cor D. Rover with the expertise and quality of the renowned Royal Huisman shipyard to present a truly 'smart' vessel – a stunning new alternative to the traditional way of doing things. 

SANGI – A TRUE ROYAL HUISMAN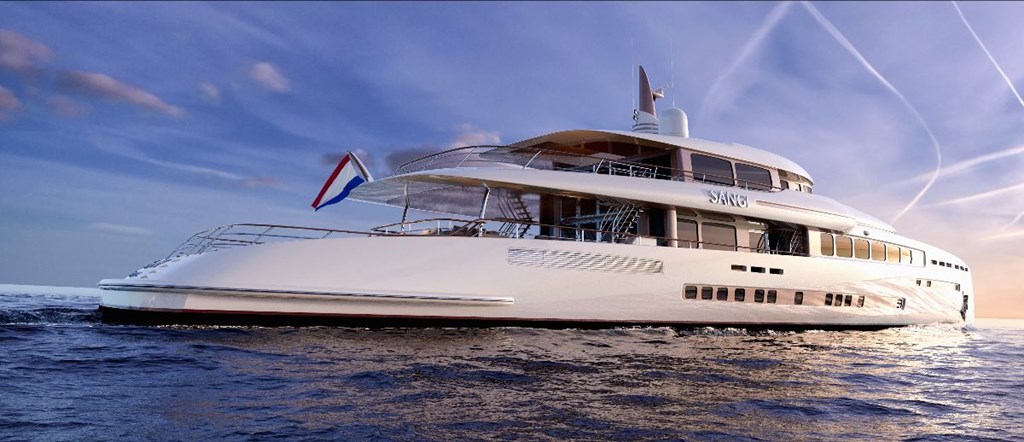 A SMART, EXCEPTIONAL PACKAGE  

SANGI offers the highest standards of quality, finish, service and reliability. Her lightweight aluminium hull form, based on the patented Fast-Displacement XL® Van Oossanen Naval Architects, delivers enhanced hydrodynamics for performance and stability. 

SANGI's extensive lifestyle space and guest accommodation results from 'smart' engineering, minimising the hull volume required for machinery. The pre-planned machinery package – including 'smart' options for propulsion and energy management – is innovative yet proven. As a result, the owner has more time to focus on the personal choices that matter most, whether layout and styling, propulsion or both. 

SANGI's <500GT displacement lessens both the cost and the regulatory burden of ownership. And never overlook the long life and value of 'a True Royal Huisman'.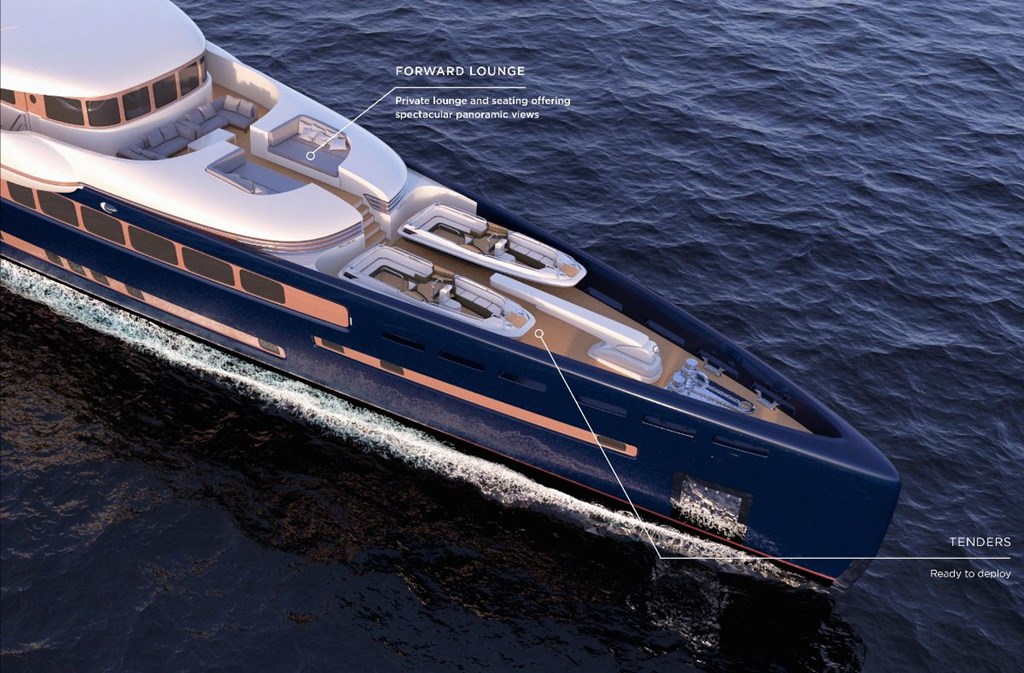 ULTIMATE FLEXIBILITY

SANGI delivers choice – and plenty of it. The deck plans indicate the spacious internal and external leisure areas, fine dining, media theatre, a magnificent owner's suite and guest rooms for at least 10 guests. This is just a starting suggestion. As an owner you will have complete freedom to choose your own interior layout and styling, subject only to the retention of the main structural bulkheads. You can also opt to restyle and even re-model the superstructure – a further opportunity for SANGI to become an expression of your personal taste.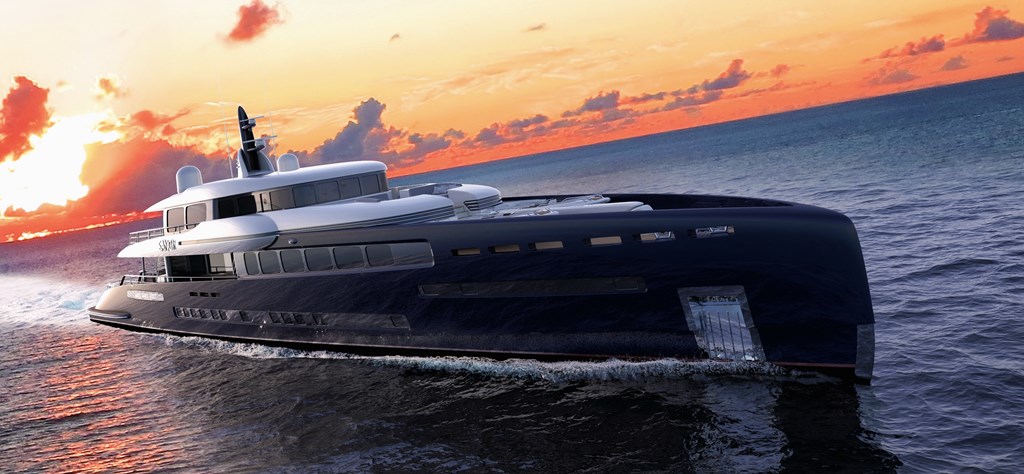 FUTURE-PROOF

Recent advances in propulsion and energy management have not always been matched by the industry. SANGI is the exception, offering you hybrid and fully electric propulsion options (alongside conventional set-ups) together with smart energy management systems that optimise power generation, storage and usage, all helping to future-proof your yacht.





ROYAL HUISMAN

IMPECCABLE CREDENTIALS
Royal Huisman, widely regarded as the world's #1 builder of sailing superyachts, is making available its expertise, quality and innovation into the creation of exceptional motoryachts. Royal Huisman pioneered the use of full aluminium for yacht building, developing techniques often copied but rarely if ever equalled. These skills are brought to bear in the construction of SANGI.
 
Over 135 years, Royal Huisman has developed formidable yacht building capability. The passion to innovate and improve remains, and will always be the driving force. The finest customer service and after-sales programmes are as important as the ontime, on-budget delivery of each and every flawless yacht. With its base in Vollenhove, the Netherlands, Royal Huisman also has a deep water location in Amsterdam (both undertaking new-build and refit work) and a well-established service hub in Palma.