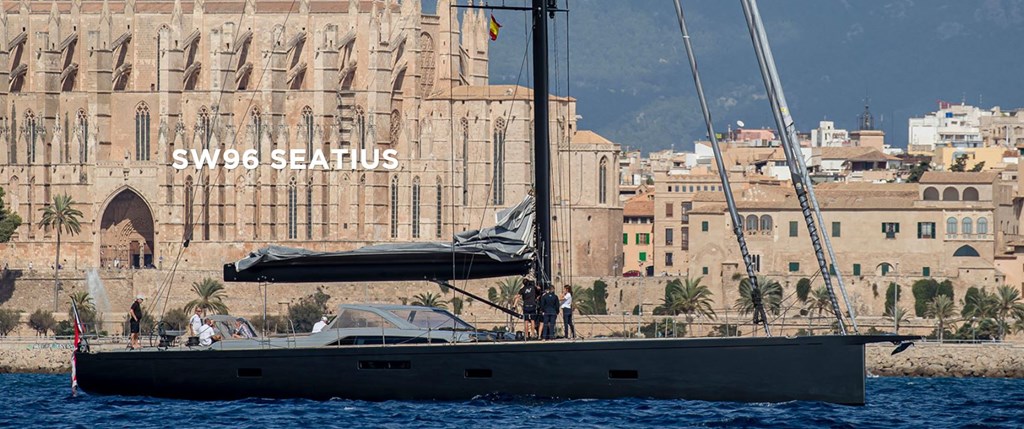 After having won recognition for Best Interior Design in Sailing Yachts last February at the Boat International Design and Innovation Awards, SW96#2 Seatius has now also been recognised as the best sailing yacht in her category (Sail 24m-40m) by the International Superyacht Society, the representative association of the large yacht industry.




Nauta Design's Mario Pedol was in Fort Lauderdale to attend the 29th annual Design and Leadership Award Gala. Created by the International Superyacht Society (ISS), the world's most prestigious superyacht association, the ceremony was held on October 30th at the Broward Center for the Performing Arts in Fort Lauderdale, Florida. More than three hundred and fifty of the industry's most influential professionals attended to recognize this year's award recipients.




Seatius is the second hull in the successful Southern Wind 96 miniseries (a third hull is presently under construction). The name comes from "citius", the Latin word for faster, thus incorporating the very original brief from her Owner, who wanted a fast yacht to sail in every seas in full comfort and style.

The project aimed at picking up Southern Wind's and Nauta's traditional design themes while also featuring elements of his own personal style. The result is a yacht with a strong and winning look that has been much appreciated by our industry's top professionals and beyond.

Seatius has hull lines, appendages and sail plan by Farr Yacht Design, deck design by Nauta and is definitely an avant-garde yacht featuring the very last performance trends in yacht design, including the lifting keel and twin rudders.

Seatius interiors were masterfully drawn by Nauta Design perfectly translating the owners' taste with the help of the interior designer Jeroen Machielsen from Studio Hermanides for the decoration.

Since her launching in 2018, she has already sailed over 25000 nm crossing the Atlantic Ocean and visiting Africa, Europe and North America.

Congratulations and fair winds Seatius, there is much more to you than meets the eye!