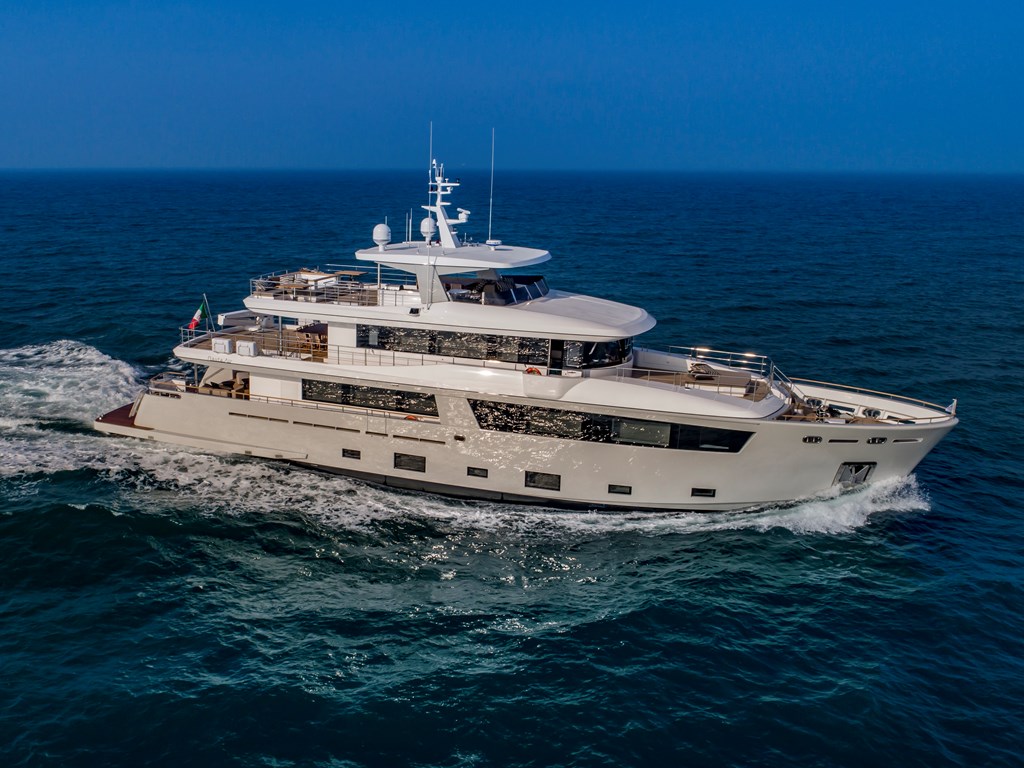 The victory of "Mimì la Sardine", built by Cantiere delle Marche, during  World's Superyachts Awards, as the Best Displacement M/Y under the 299 GT, is only one of the last recognitions  received  by Hydro Tec, which with its three Explorer nominated finalists at the WSA, is confirmed as one  of the leading Design  Company in the  Expedition Vessel's field, as evidenced by the recent appointment of "Stella di Mare", Yacht of 40 meters, to the best Explorer of 2018, by Yachts International.

With 20 Explorer Yachts actually sailing and 8 under construction, Hydro Tec by Sergio Cutolo manages to move easily from the design of a 7 mt tender to an 80 meters, as evidenced by the recent launch of the M/Y Dragon, Mega Yacht built by Palumbo  Shipyard, of which the Company has followed , the engineering, in cooperation with the Shipyard,and  both the Naval Architecture and the Exterior Design; last but not least, Hydro tec was also entitled of realizing the project of Dragon's tender .

Since the beginning of 2019 Hydro Tec, has signed 5 new contracts, 3 of which boast the now consolidated "Holistic Package" that touches all the components of a project, creating an harmonious result. An integrated approach that includes all aspects related to exterior design, starting from a strong  engineering's and naval architecture's basis, an approach that is by its nature flexible.

This result is without any doubt a very important achievement, considering Mr Cutolo's vision of  Hydro Tec,  as an Atelier, precisely to emphasize that the attention to detail and the care of every aspect, aesthetic and technical, are the basis of each project.