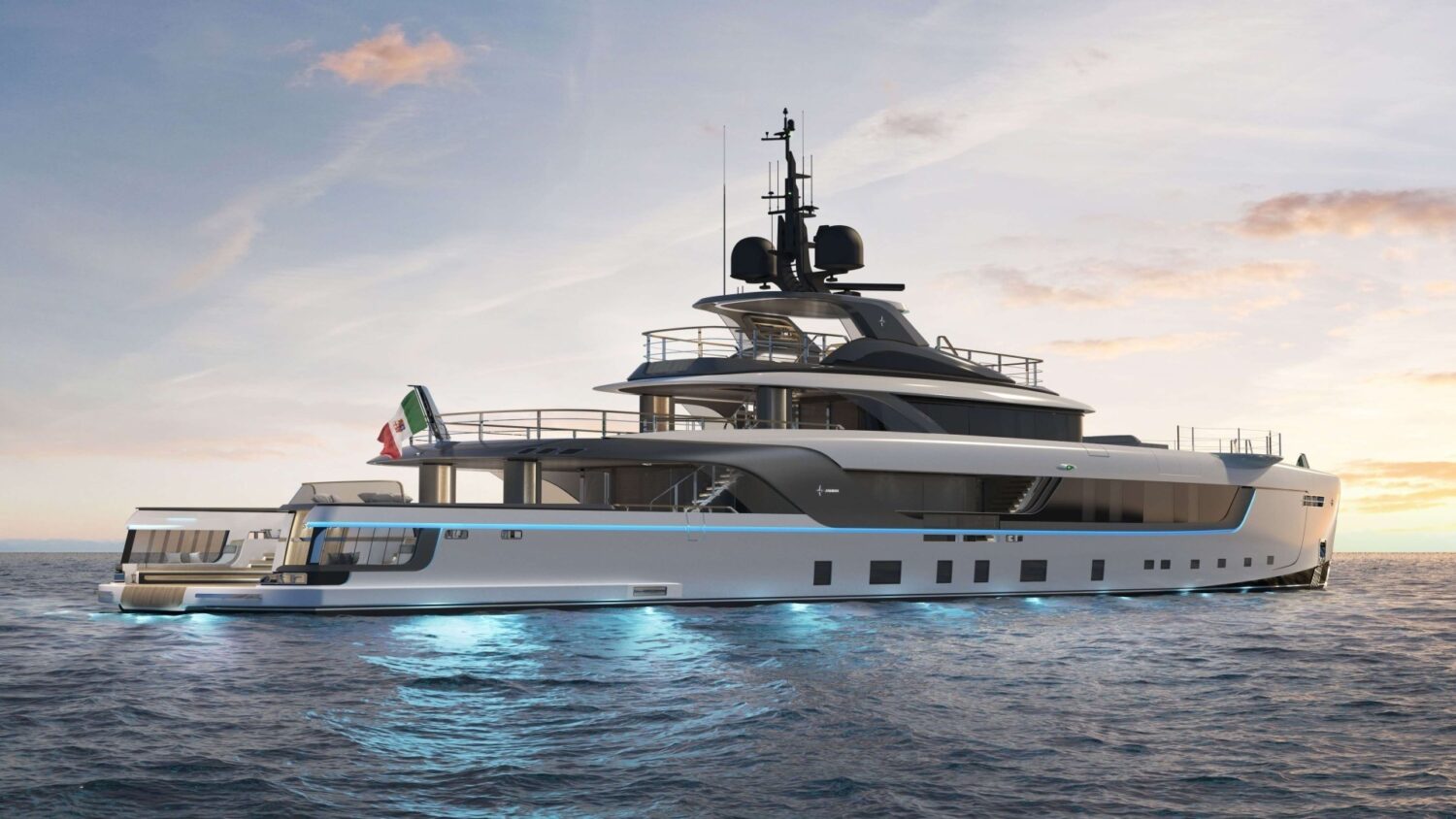 The Italian Sea Group officially announces its participation in the 32nd edition of the Monaco Yacht Show, the most prestigious international exhibition dedicated to the world of superyachts and megayachts, from 27 to 30 September 2023 at the evocative Port Hercule in the Principality of Monaco.
The Italian Sea Group will unveil a world preview of six new yachts, including a 55-metre Admiral brand superyacht with interior design by Giorgio Armani, and will welcome its international clientele, brokers and the financial community in an exclusive lounge in the Quai Rainier Ier area.
There will also be the opportunity to admire the timeless elegance of the Picchiotti line, thanks to the first tender produced, which will be available to clients for transit throughout the yacht show.
"We are delighted to present our most innovative models, the result of our commitment and investment in technology and design, in a location such as the Monaco Yacht Show, which has always been synonymous with elegance and absolute style". – commented Giovanni Costantino, Founder & CEO of The Italian Sea Group – "Owners, brokers and yachting enthusiasts will be able to appreciate the extreme quality, attention to detail as well as an increasingly exciting stylistic innovation that distinguishes each of our sailing and
motor products."
The TISG lounge will recreate the ambience of the Marina di Carrara Headquarters, with a perfect blend of elegance and uniqueness, thanks to a refined set-up created in collaboration with Armani Casa, further confirming the success of the partnership with the famous Italian brand.
On September 26th at 15:00 a press conference will be held at the Yacht Club de Monaco, Deck 3- Ballroom, during which several important news will be announced.