The Italian Sea Group, global operator in luxury yachting, has signed a partnership with leading brokerage firm Edmiston, based in London, Monaco, New York, Newport, Miami and Mexico City.
Edmiston will take over exclusively on the sale of the first new Perini Navi 47m yacht, which features a high-performance sporty aluminium sloop, benefitting from the proven sector experience of Bruce Brakenhoff, director of the Edmiston office in Newport, Rhode Island and, until 2020, President of Perini Navi USA.
"This partnership holds an important strategic value for our Group – commented Giovanni Costantino, Founder & CEO of The Italian Sea Group – The market, both in the US and beyond, is showing particular sensibility to our sailing yachts, and Edmiston's experience and expertise, combined with our established reputation for design, quality and innovation, will reinforce our current commercial growth strategy."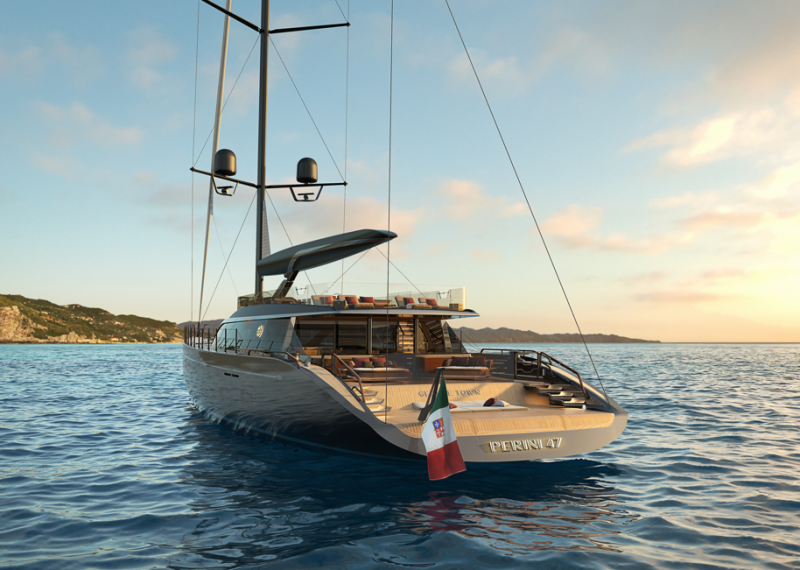 "We are grateful for this opportunity to work with TISG and look forward to utilizing our long time Perini expertise, and deep knowledge base to expand on our prolific track record of Perini sales" commented Bruce Brakenhoff, director of the Edmiston office in
Newport, Rhode Island.
TISG's international business expansion plan, aligned with the "Strategic Outlook 2023-2024", includes a significant organic growth and new important business partnerships. Launched in 2022, the strategy has seen the opening in the U.S. of the first flagship store in East Hampton, Long Island, a reference area for yachting on the U.S. East Coast, strengthened by the delivery of the first Tecnomar for Lamborghini 63 yacht in Miami.
The development of an extensive sales structure in the Asian and Arabian Gulf areas continues through significant partnerships with leading reference yachting brokers.