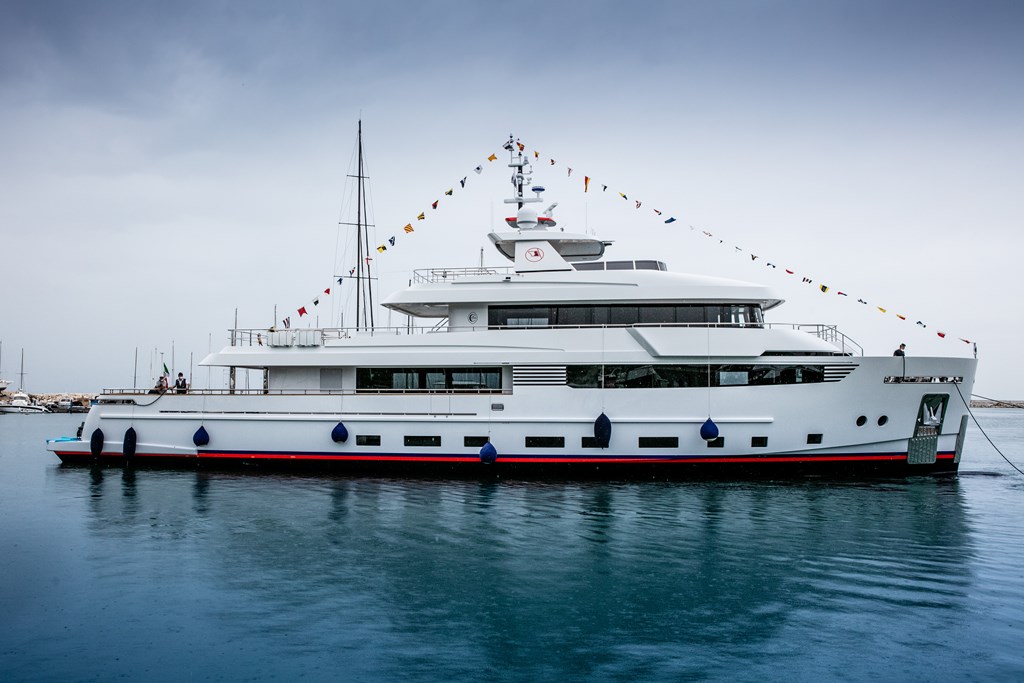 "The yacht is for very experienced repeat clients of mine who have owned several previous yachts, although all of them have been planing hulls. They decided to make the switch to a custom displacement yacht for family reasons and wanted to cruise in more leisurely comfort. 


Crowbridge has a top speed of 15 knots and an economic cruising speed of 10 knots. This took something of a mind-shift as the owners were more accustomed to making fast transfers at 25 knots. But with a beam of 8.5 metres the explorer has much more space and her round-bilge hull with bulbous bow means she can venture out in weather that would keep a planing yacht in port.


 


The owners had several specific requests, starting with the clean and sober profile as well as generous interior and exterior as they spend several weeks at a time on board. These may seem like common requirements for a large yacht, but he and his wife approached the project with very precise ideas of how they wanted the private and social areas to be set up. 


We worked closely with the naval architect Sergio Cutolo of Hydro Tec to maximize the internal volumes and in the superstructure we managed to create the perfect compromise between the interior layout and both the size and positioning of the large windows.
An unusual request was to have six ensuite guest cabins on the lower deck – three double cabins for the owners' sons and three twin single cabins for their grandchildren – which is rare on a yacht of this size.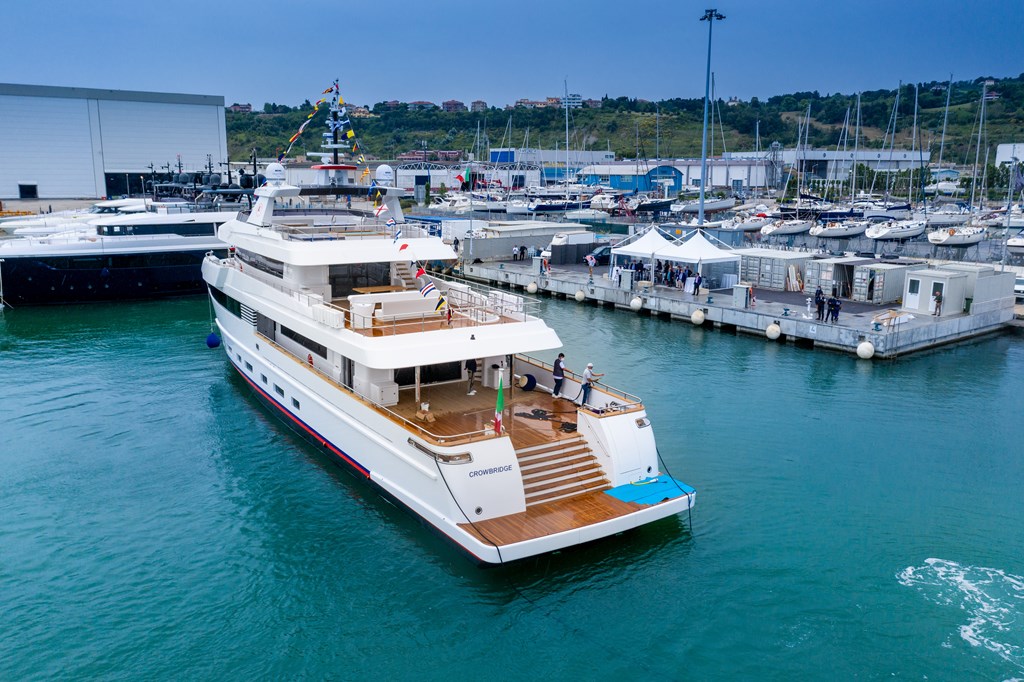 The master stateroom is on the main deck forward. Again, the suite is very spacious for a 42-metre yacht and includes a private study, a big walk-in wardrobe, separate His and Hers bathrooms with a common shower stall, and a day sofa that converts into a bed.
Arguably the focal point of the yacht is the large galley on the main deck, where much of the family life on board is centred. It is well-stocked with fridges and freezers for long trips and there is a dumbwaiter to the pantry on the deck above.


The family preferred a traditional salon and dining room on the main deck, but specified an identical extendable dining table on the upper deck – a practical solution that reflects their yachting experience. The sundeck has a saltwater hot tub, bar unit and small dining lounge, but is otherwise dedicated to sunbathing with big, comfy sunbeds. The hot tub can be half-filled with water while cruising so the kids can use it when under way.





The original design had a side-loading tender garage in the stern, but on reflection the owners decided to house the tender on the upper deck aft and dedicate the garage to toys such as an Optimist and a Laser sailing boat, which are deployed from the central transom staircase. The space further houses extra cold storage and a washing machine and drier for crew use.

[[BODY:50|left]]


The crew are well catered for with three cabins and a dinette/laundry on the lower deck and a captain's cabin on the bridge deck. There's also a tank-top tunnel of 1.60m in height that goes from the crew area under the guest accommodation to the engine room and provides extra storage space on long voyages.
Experienced owners invariably bring a lot of good ideas to custom project like this and make life easier for the design and build teams. This was very much the case with Crowbridge and I know for a fact that the family will have some wonderful times on board."